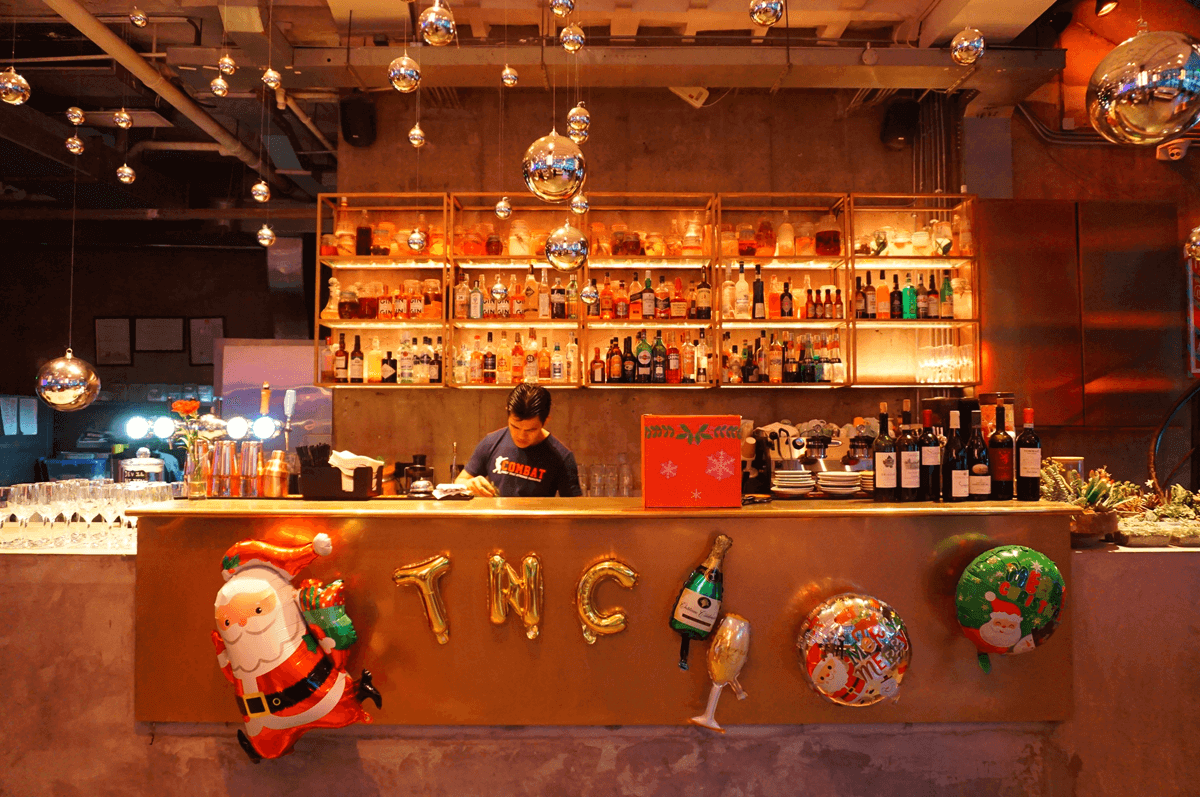 Remember the grand 10-Year Anniversary Party held right inside TNC's office last year? Flashing back are the memories of the TNC Newspaper, the sharing, the fun games, the five-floored cake and the handsome bartenders! Well, somehow we are a bit tired of the same old glamour at our daily workplace, and, this year, we'd like a new venue for a change!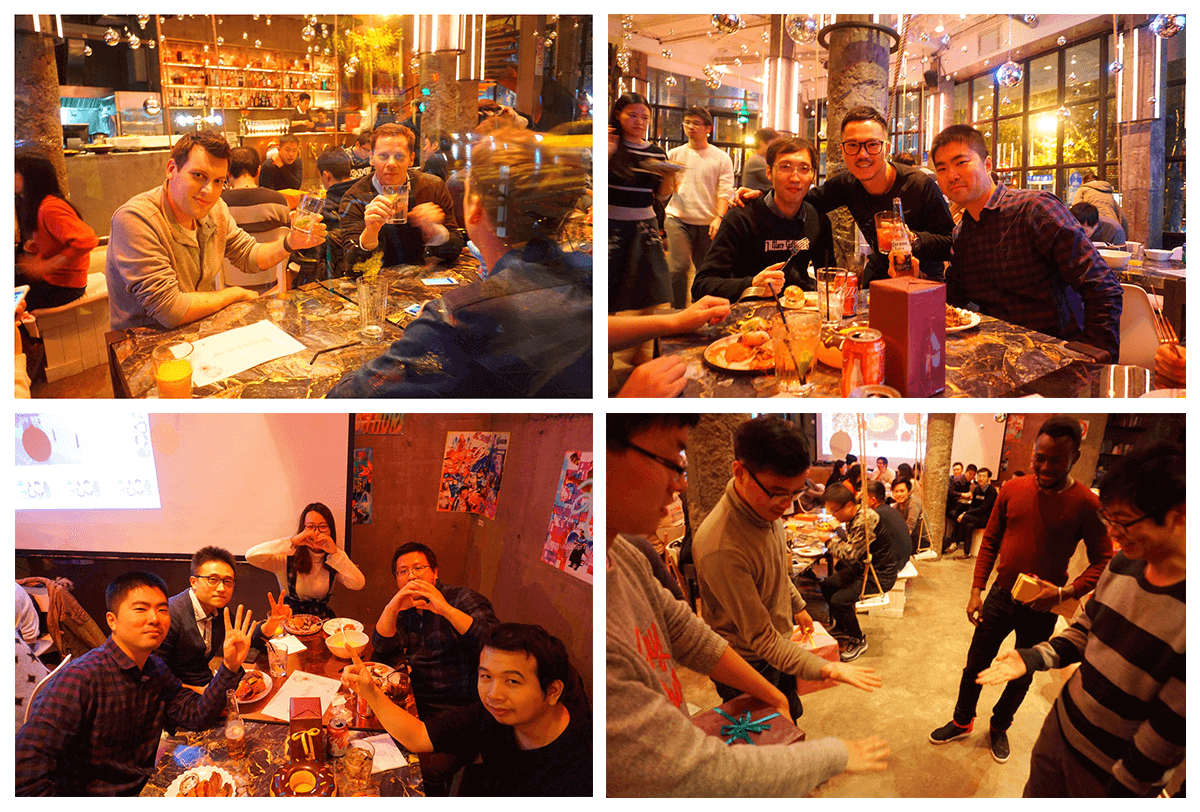 Imagine in a dining-hall, where a big slide goes from the second floor to the first with swings hanging from the ceiling and huge windows next to the street. Although they aren't something you'd normally associate with a restaurant, we think it might work for TNC, just to celebrate food with a bit of geekiness and weirdness. Besides, Daliah, probably the only Austrian restaurant in Shanghai, is extremely kid & pet-friendly and all its pieces of apparatus created a super playful and relaxing atmosphere.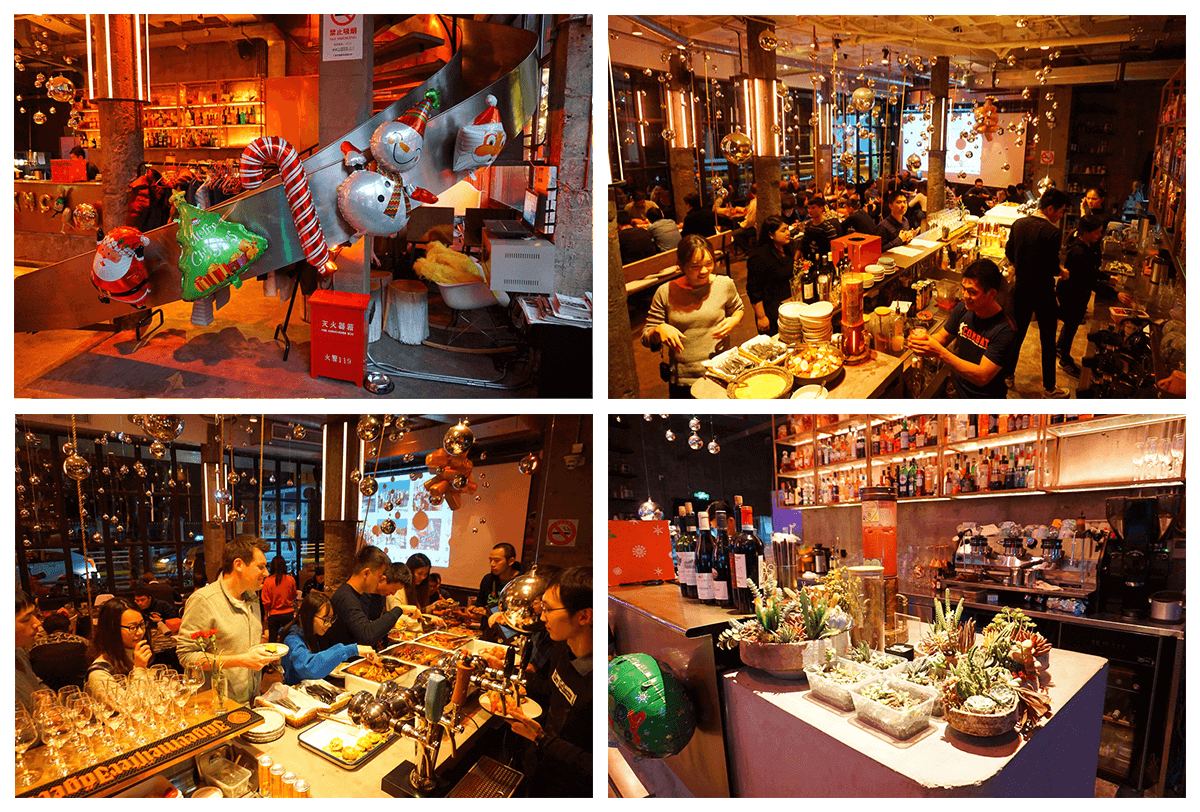 Soon after everyone grabbed a full plate, a glass of the restaurant's special Cocktail and got settled down, Alicia began to introduce the old TNC X'mas tradition, but instead of playing the White Elephant, this time we set random pairs of people to exchange their nicely-wrapped gifts and open them right in front of everyone. Some of the presents are so interesting! Have you ever seen an ENTER key as big as a pillow? It's said to help ease one's nerve by heavily hitting it with his palm or fist. As for me, I got a ukulele from Aaron, a cool British lad whom I'm very fond of! (At least, I'm a sucker for his accent! :P)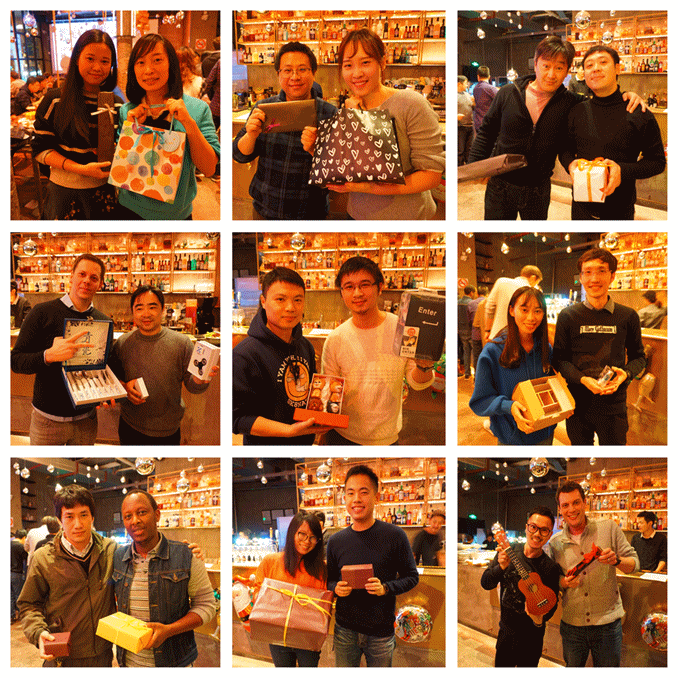 Finally, it came to the most exciting action during the X'mas Dinner, the Lucky Draw! Thanks to our generous founders, we got to set up quite a few prizes from the first to third. Congratulate Evonne on winning a Kindle, Jerry a mechanical keyboard, Roderic an aroma dissuser and me a capsule coffee machine, while the luckiest star was Tianwen, an adorable PHP Dev from Koko Team, holding an iPad in his hand and trying his hardest to restrain his grins!