Oops, we did it again, only more dashing and dazzling!
Before you hit the "Play" button to watch our big moments, we'd like to give you some interesting stats of the company life circle in China. According to the government's report, about 50% of all the new companies can live more than 3 years, 20% of them can thrive for 5 years and guess how much percent could survive a first 10 years?
Only 5%!
Wow, I think only for that reason, TNC deserves a grandest X'mas Party in 2016!
How did the party go? Well, it all started with reading a piece of
Newspaper
by Grace…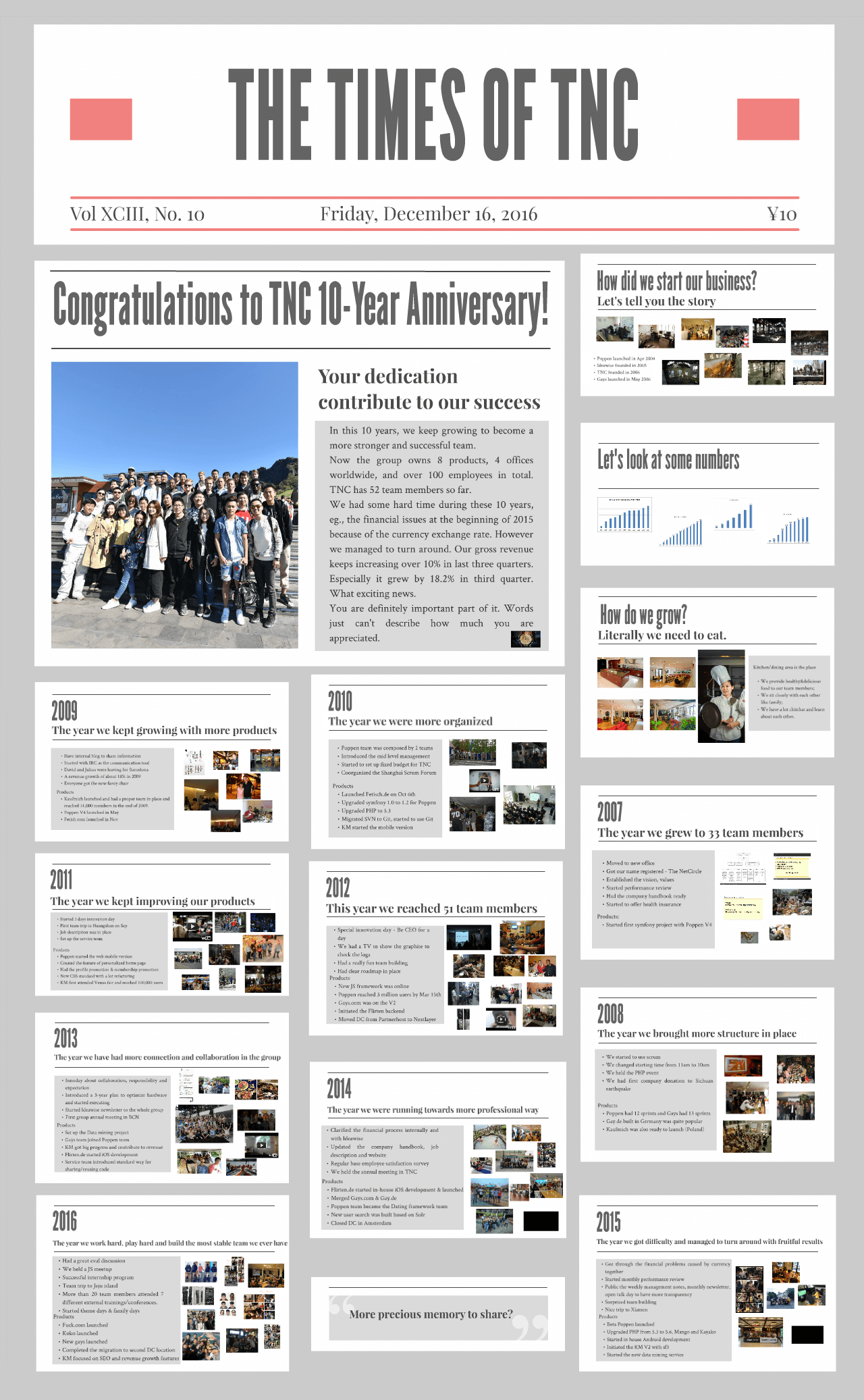 The story of TNC is so long that no one could ever tell complete. So, together with the presence of many former TNC members, we all sat in the office lobby and listened to different stories from our own people. Some were light and narrative, some were humorous and self sarcastic, but still all of them were touching, interesting and quite perceptive! It's hard to believe how our three Dreyer brothers started their little business in Shanghai more than 10 years ago; Our cook, Xiaohong, has been with us from the very beginning and she's exactly the longest serving staff! Throughout the years, we have grown so much and this whole-afternoon gathering could only provide a few glimpses…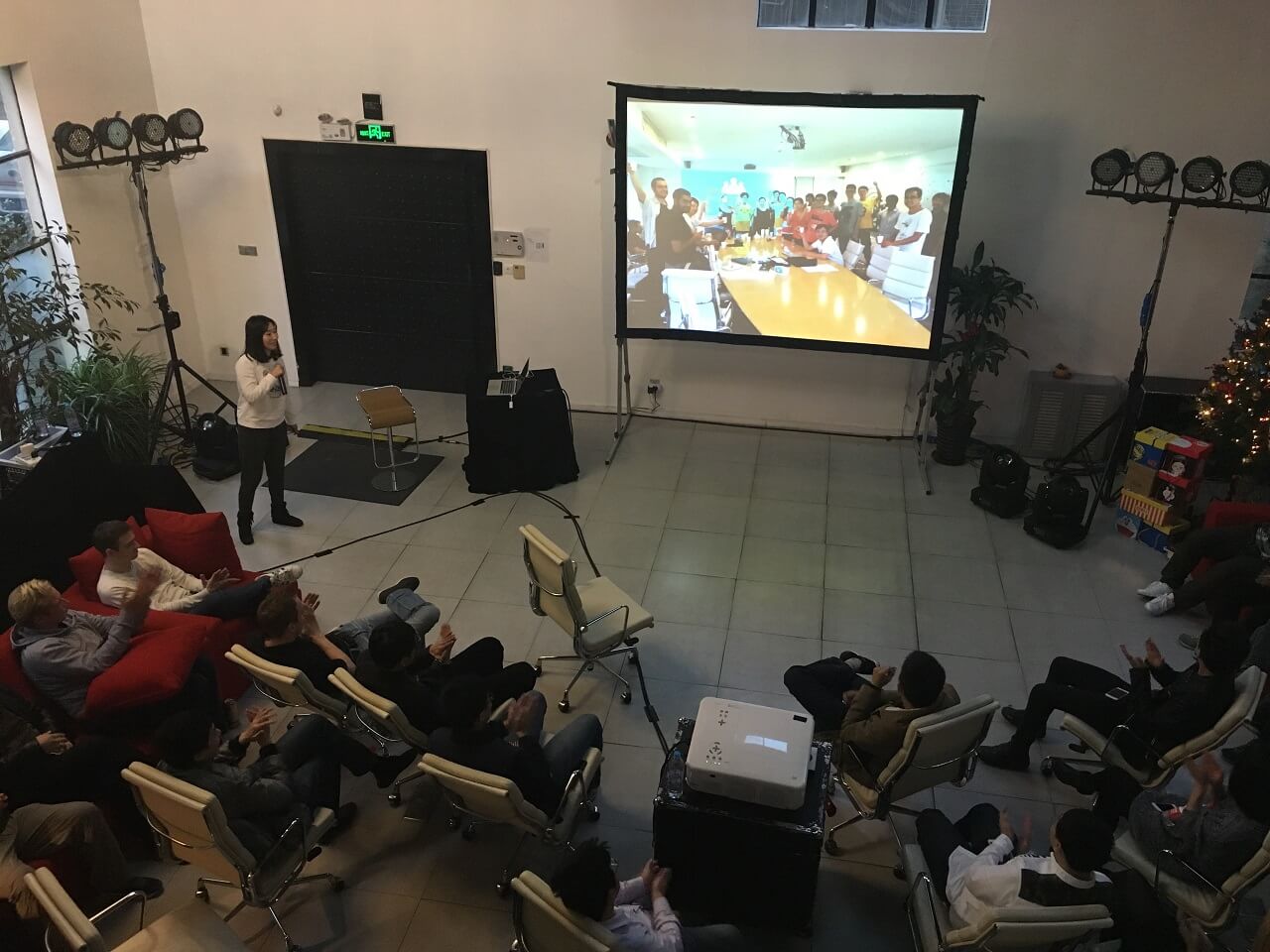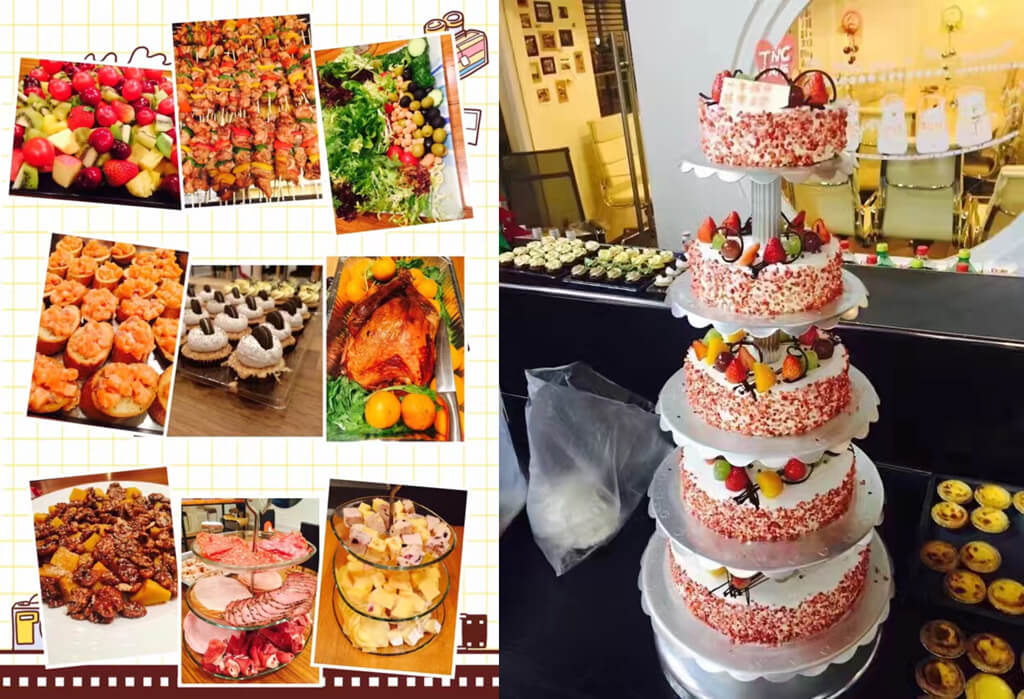 Now that the Party officially started, the TNC office was no longer a workplace but a recreation where everybody was happily fed with homemade food & desserts, sparkling wines, tropical cocktails and a five-floored cake!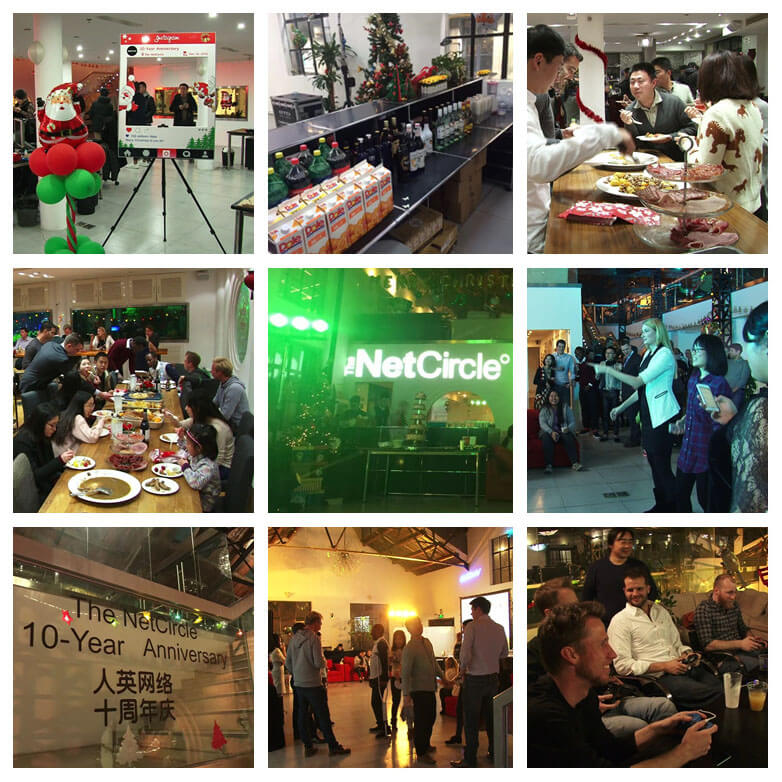 With lights flashing, sounds crashing, minds blowing and bodies rocking, the Games were all on! Our two beautiful hosts, Tina and Alicia, pulled out every string of theirs to get everybody on the move. Have you ever heard of a Ping Pong Fever? What about Happy Fax and Lucky Three? Hmm, it seemed that all those programmers on the stage lost a maths game to a non-technical clerk! So lock your eyes and take a breath! Let's find our who were the lucky stars to win the lucky drawer. (Special prize this year being an iPhone 7!!!)
Behind-the-scenes