Instead of conquering the Oriental Pearl, this team decided to take a 4-hour road trip to Tianmu Lake, what a ride! According their team lead, there was no specific purpose for the trip and all they wanted was to take a break and cut themselves some slack. How? By breathing fresh air in the Bamboo Grove, by sleeping off fatigue in the Hot Spring, or simply filling stomach with the featured Fish Soup. All sounded so heavenly, but were they really getting there? Let's hear what the team members say!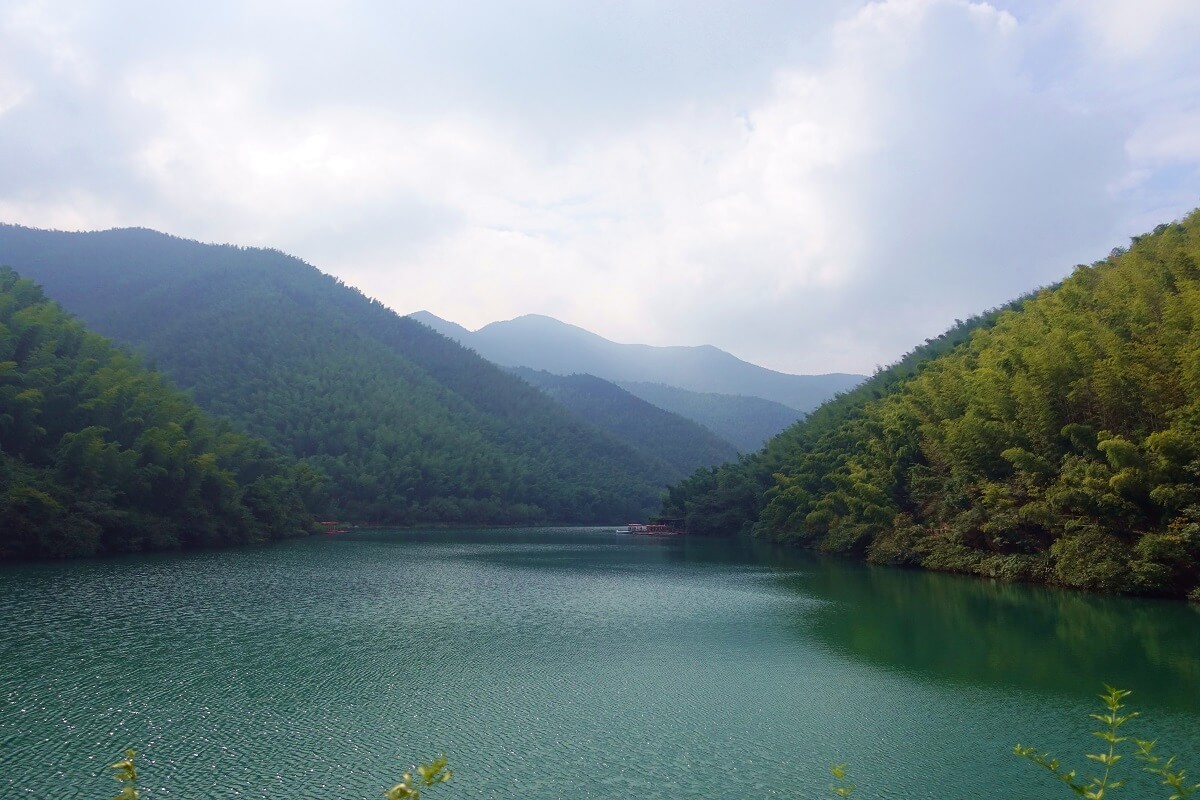 Evonne
O~M~G~! There is a real House of Panda in the Bamboo Grove! I don't know how other colleagues felt, but watching the pandas chewing bamboo shoots actually relaxed me! They were moving so slowly in a world free of worries and pains that I could almost touch of their inner peace and get cured. On our way back to the hotel, I happen to eavesdrop on a funny conversation of my colleagues,
Arki, "Did you realize that the pandas are not white? They look so creamy and even yellowish…"
Her Hubby, "Yes, I did. They're like washed-over white shirts finally turned yellow…"
(I tried my best to hold my grins…)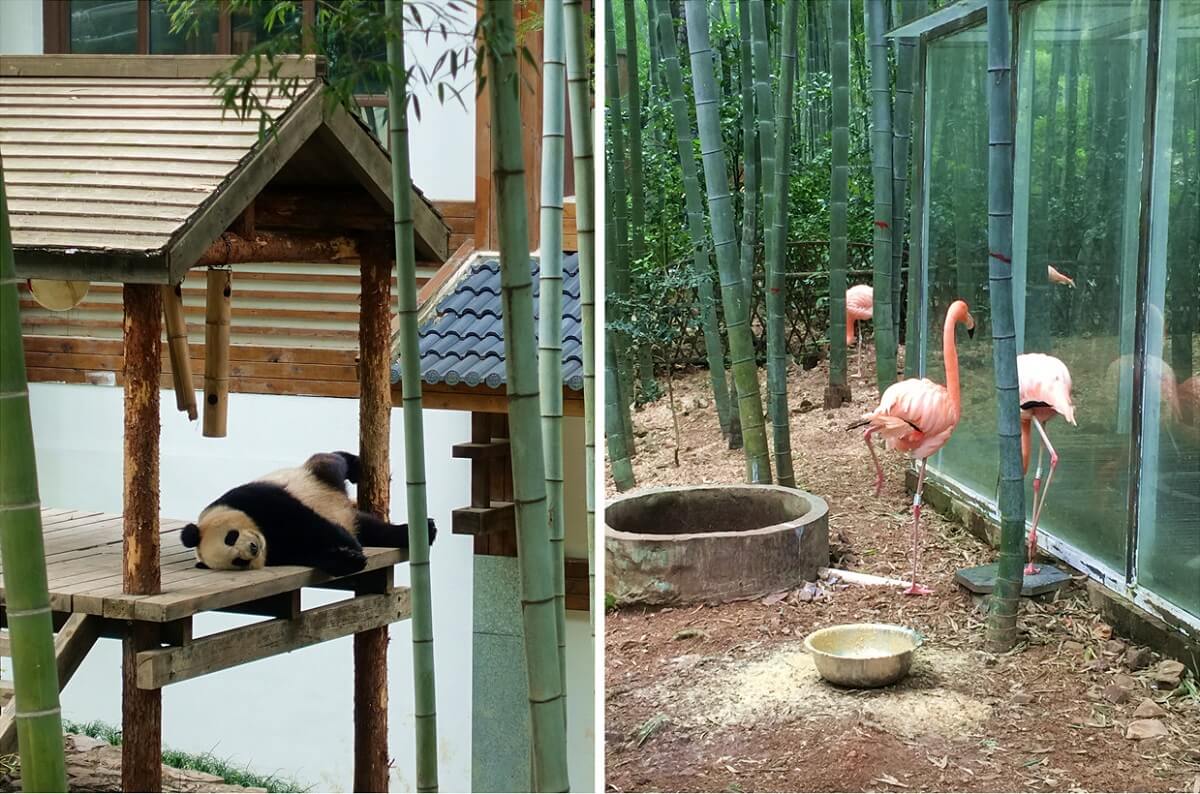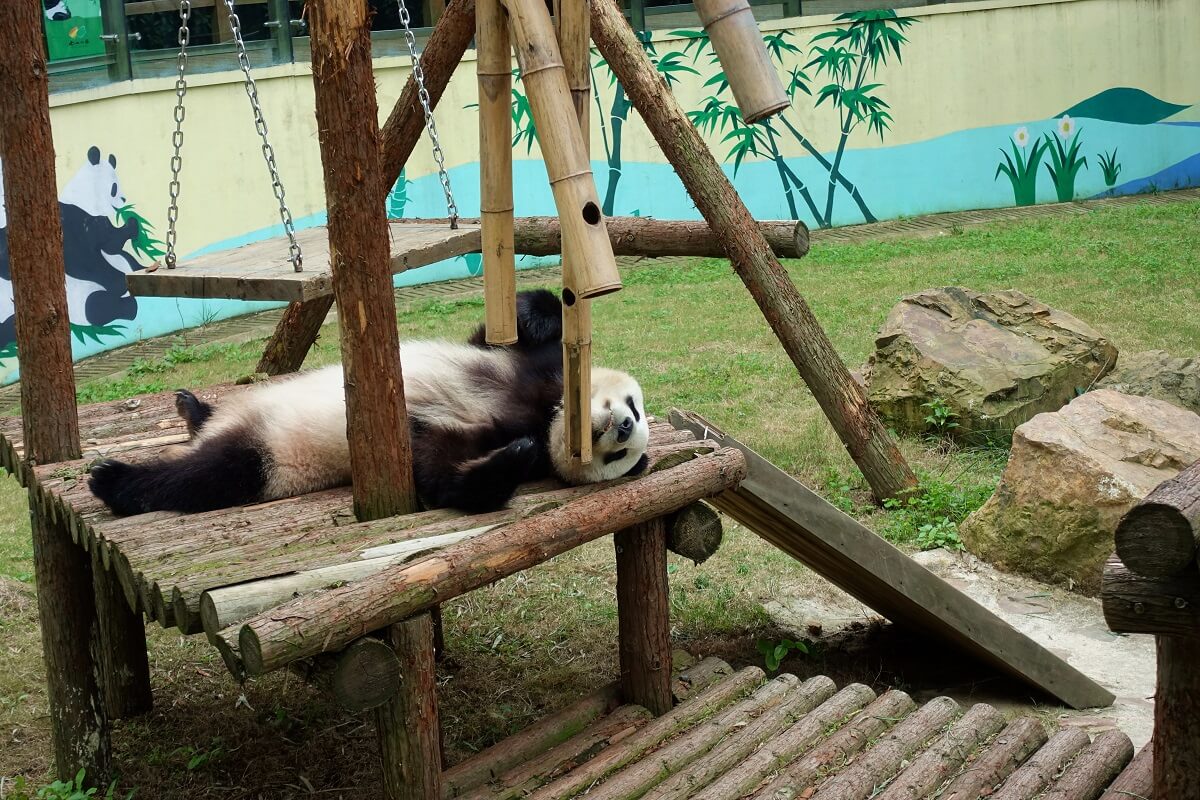 Team trip is a great opportunity to get to know the colleagues better and to discover the other sides of them which you'll never see in the office. It turned out that my geek friends are real characters, some of which are warm-hearted gourmets, toned gym-regulars or even romantic poets! After all, it's the people we're travelling with that mattered!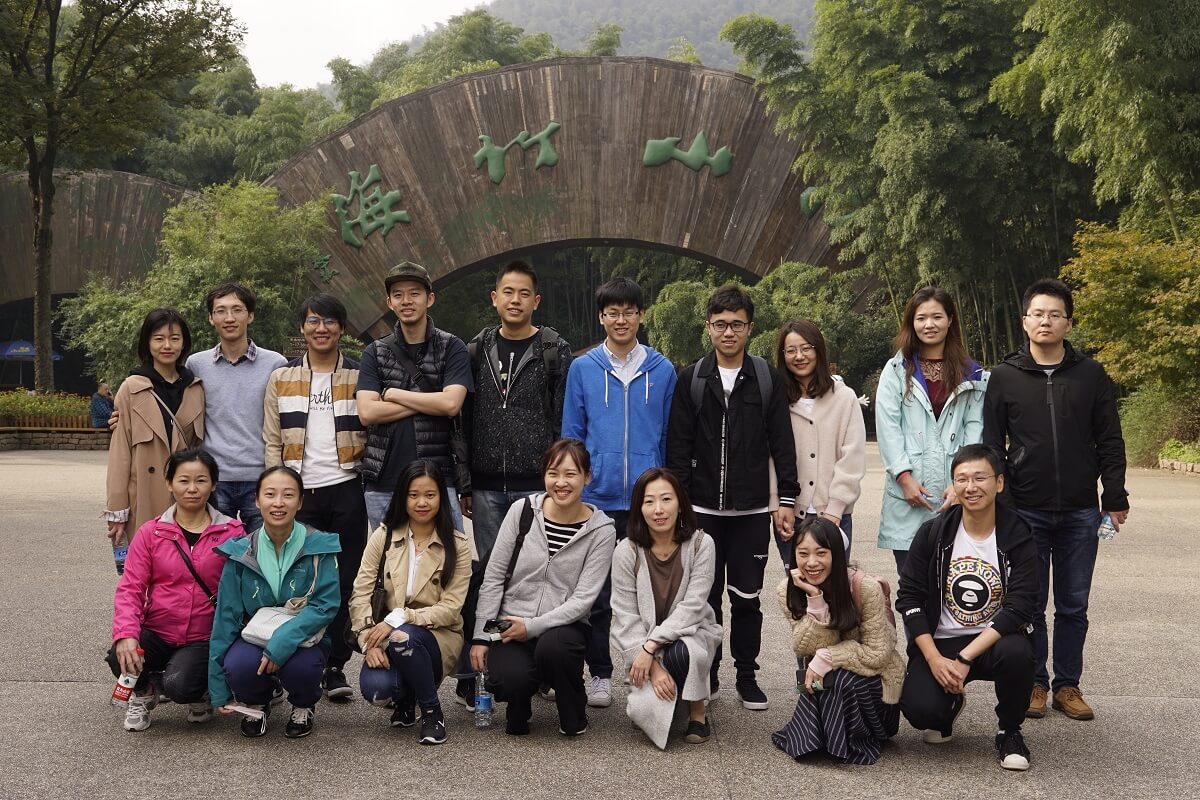 Grace
Wherever we go, whichever kind of sceneries we enjoy together, Team Trip always leaves me with beautiful memories.
In fact, I didn't have any expectation for the trip other than relaxation. The three-day break at Hentique Resort by the Tianmu Lake, surrounded by the Nanshan Bamboo Sea, was my sweet temporary escape from the city and my family.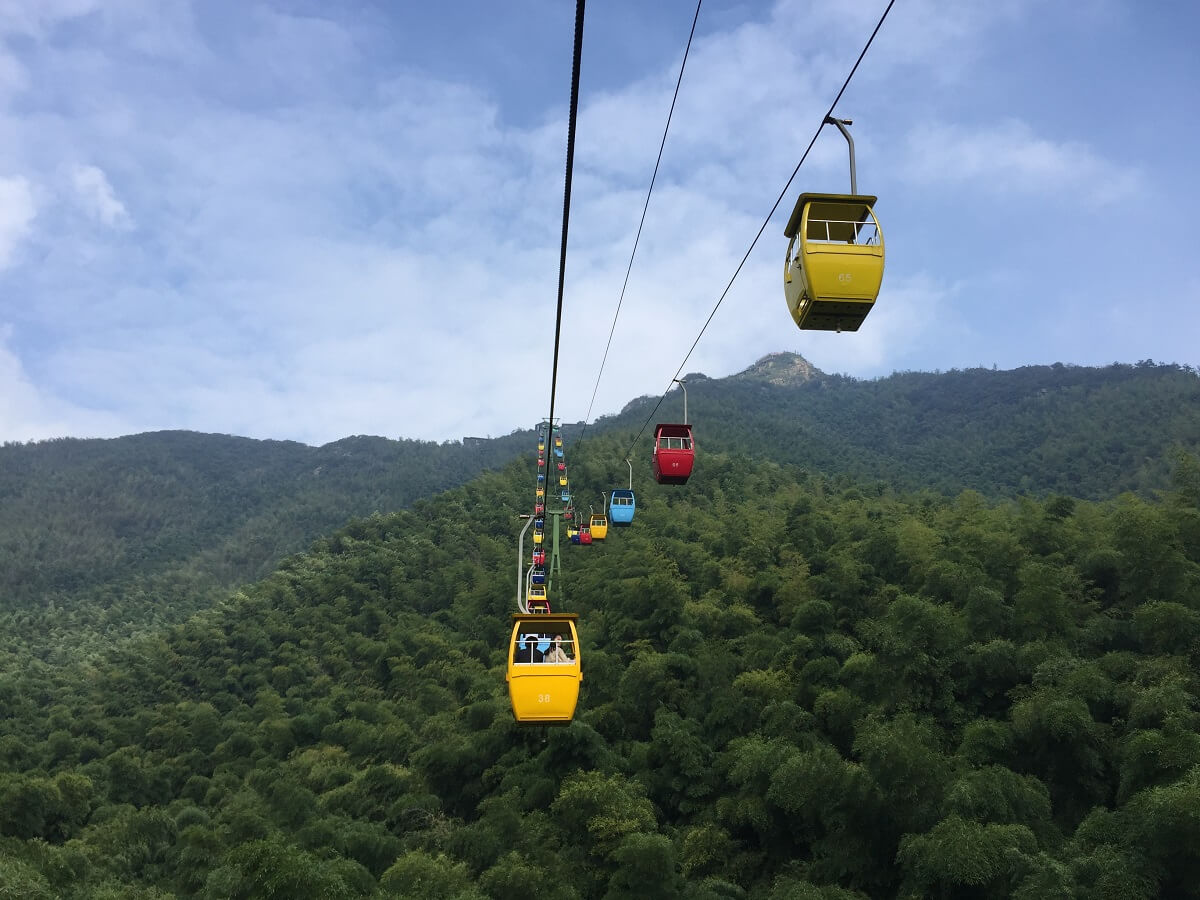 I've always loved the Hot Springs in the mountain area, which gives an indescribable comfort not only to the body but also to the heart. We soaked ourselves in the warm bath, blended in the surroundings and chitchatted with each other. And then, all of a sudden, we all stopped talking and began to empty our minds, just to enjoy a moment in an absolute daze. Maybe that's how holidays should be like…
The lake by the Nanshan Bamboo Sea is another place of interest, which is exceptionally quiet and agreeable. We took the bamboo raft and even tried rowing it by ourselves, of course, with the help of an experienced boatman. Somehow we felt we were literally in a landscape painting.
The three days were short, yet so ravishing. Now back to the city, back to the old life, I can't help looking forward to our next team trip!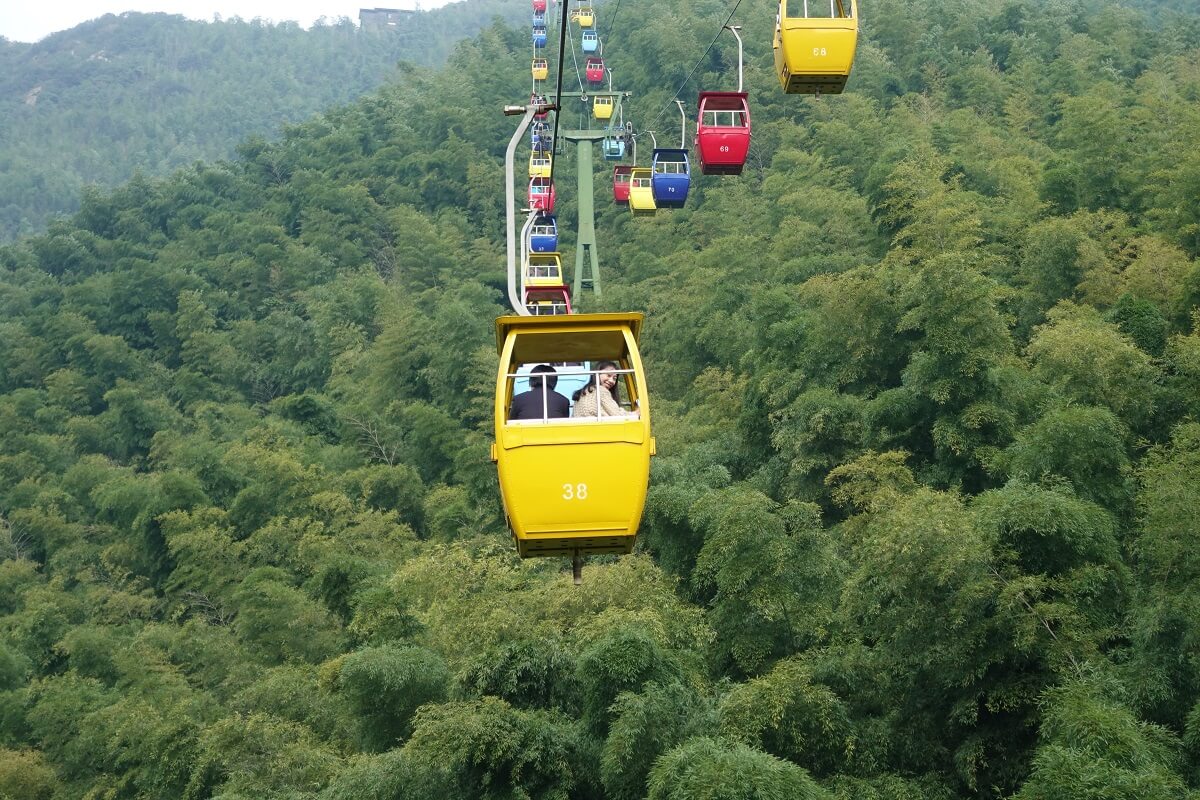 Arki
My favorite thing (yes, a thing, not any people, nor any moment) during the trip is the drone that Billy brought with us! It's like a badass buzzing bee, only bigger and more dazzling!
At first, I thought the drone was like a miniature of chopper lingering in the air, taking snapshots from a 360 degree. Then I realized I was proved so wrong! Billy's drone would fly so far away that I could barely saw it and then flew all the way back to us. It filmed a few video clips which I wasn't aware of! I bet I looked so dumb…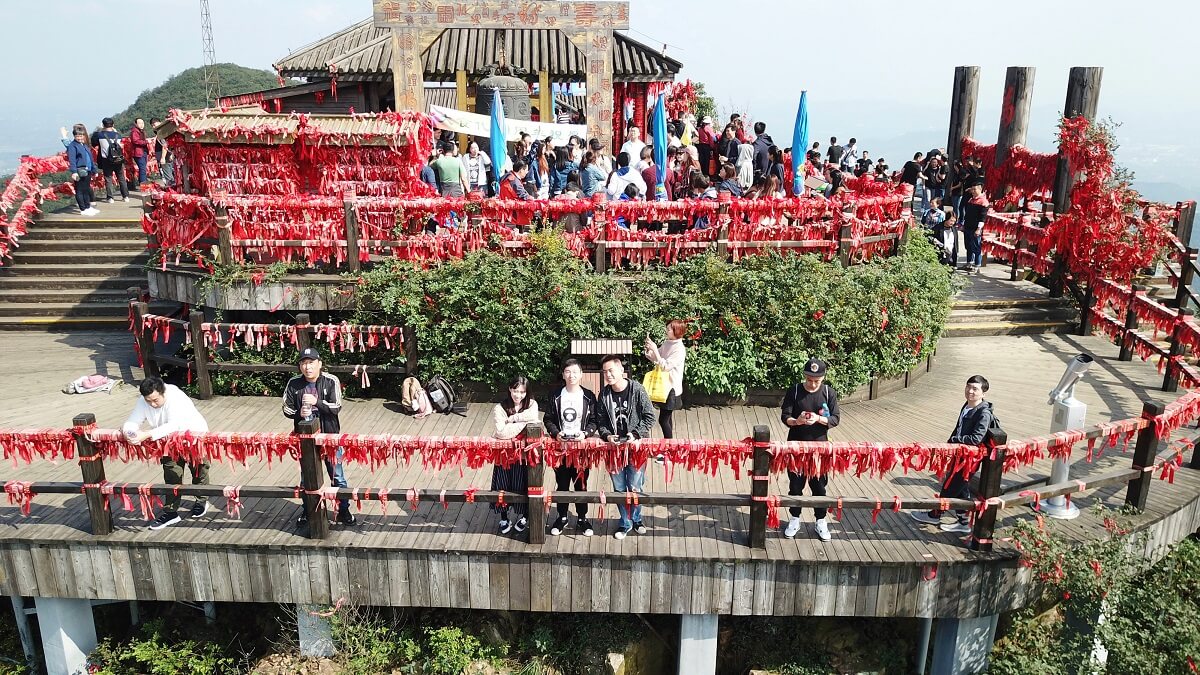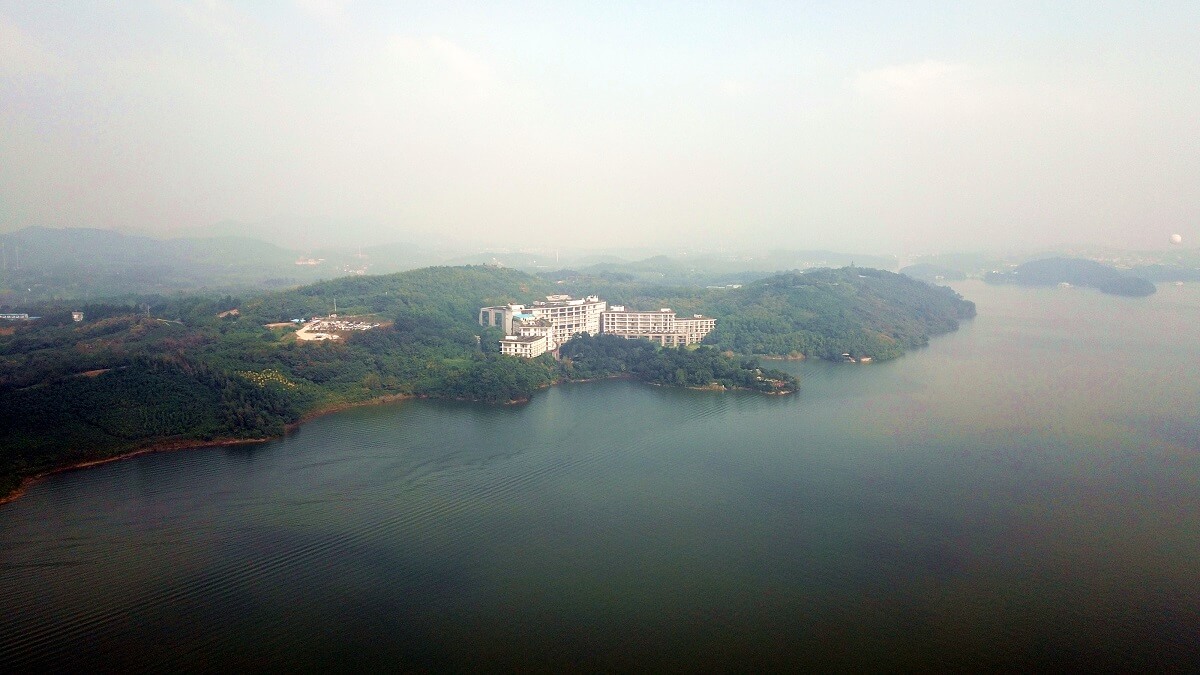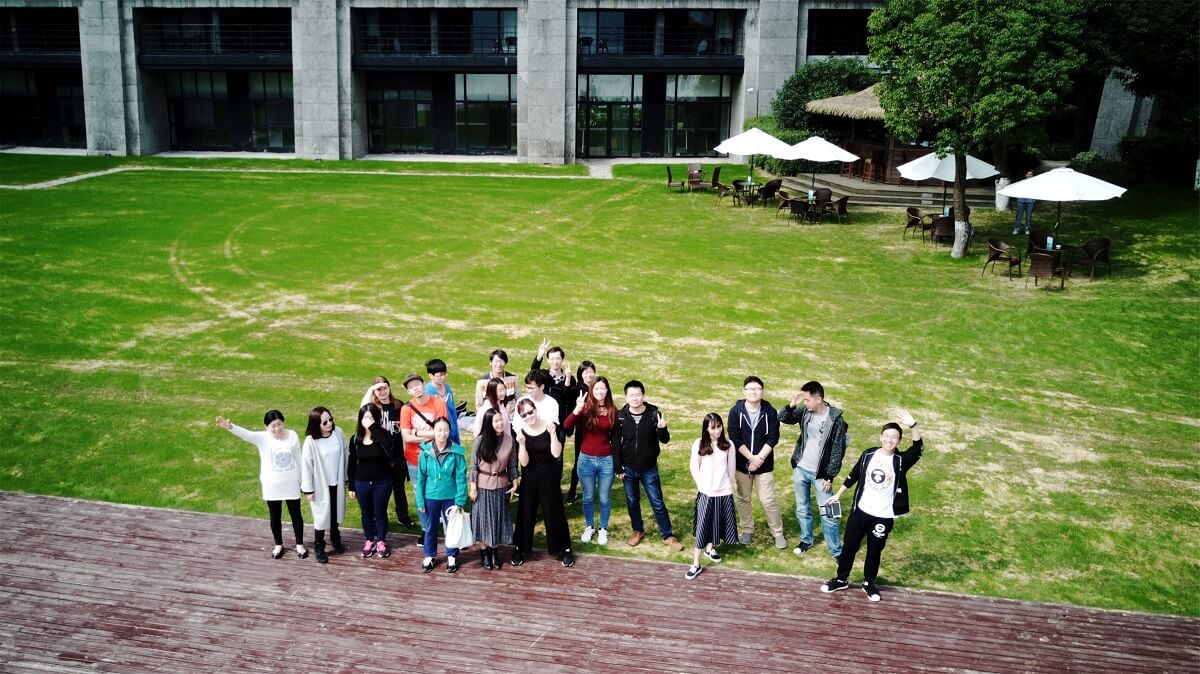 Joe, on the contrary, seemed quite well-prepared for the film-shooting. He jumped to his feet, strutted around like a hip-hop dancer, but only with a poker face! Check out the video by the Drone below!