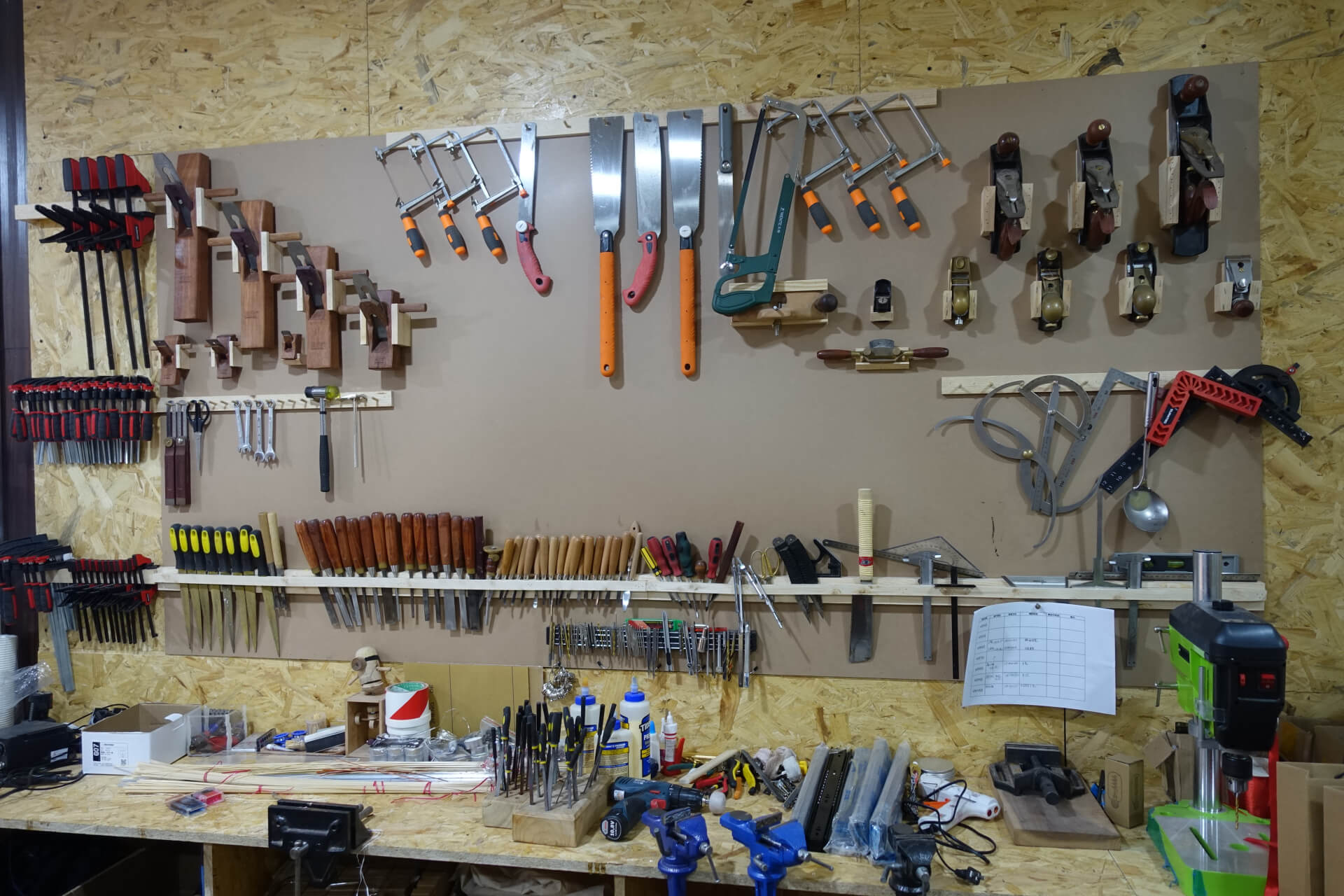 Okay, for the next two hours, let's put aside our phones and give our devoted attention to this one activity, handicraft, shall we?
When your heart is freed from the digital distractions, your other senses will actually get enhanced. The touch of the rough emery-paper, the sound of a heavy lathe, the experience of turning raw materials into a delicate small craftwork and, most importantly, the feeling of accomplishment with other companions. Aren't they the true meaning of handicraft, to create pure happiness?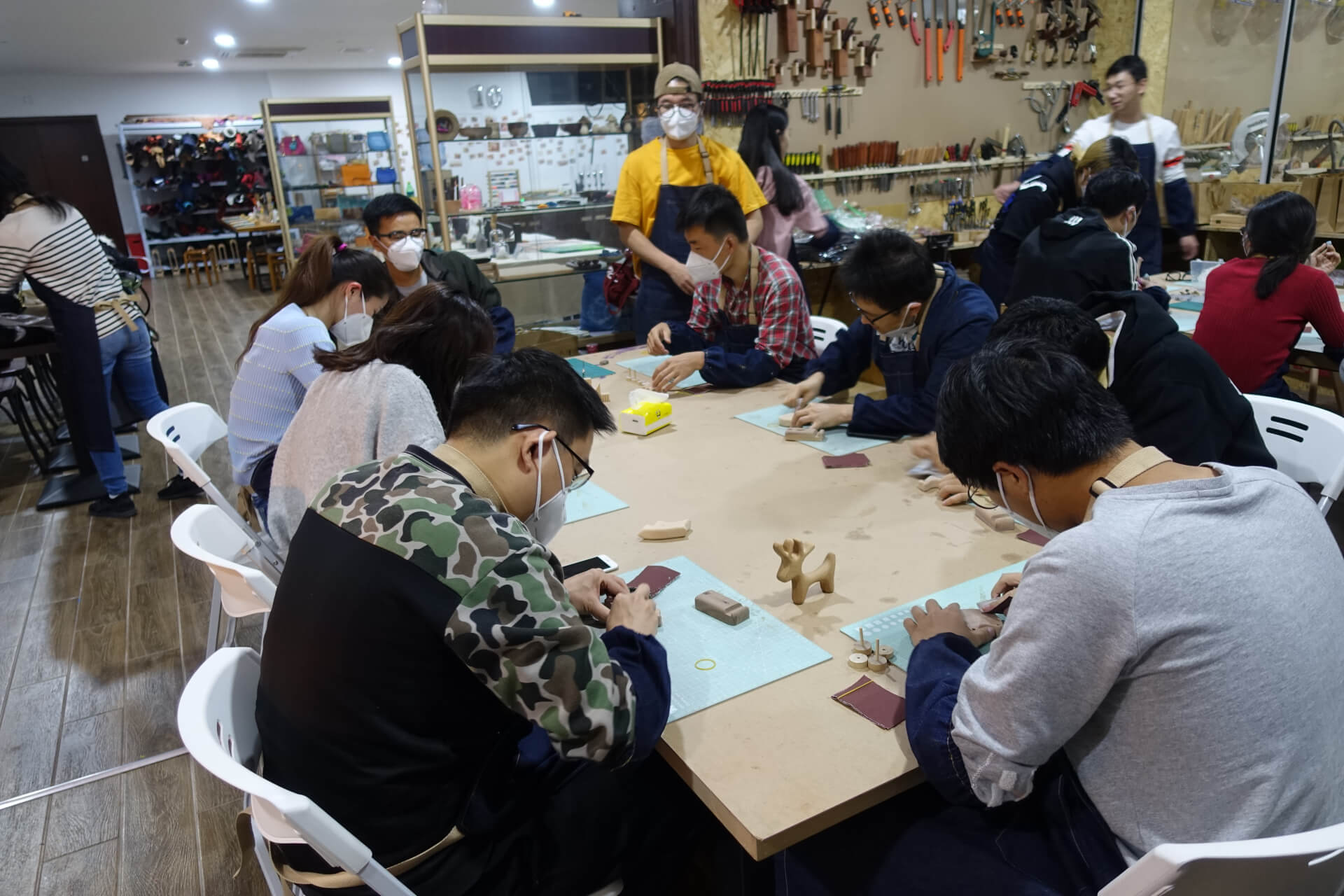 The seemingly simple
When we first arrived at the studio, we were offered to get armed to the teeth, meaning apron, oversleeve and mask. After all, it is the apparel that makes the man. With somehow limited time, the tasks for us carpenters have been greatly simplified, thanks to the tutors at present. All we got to do is "polish".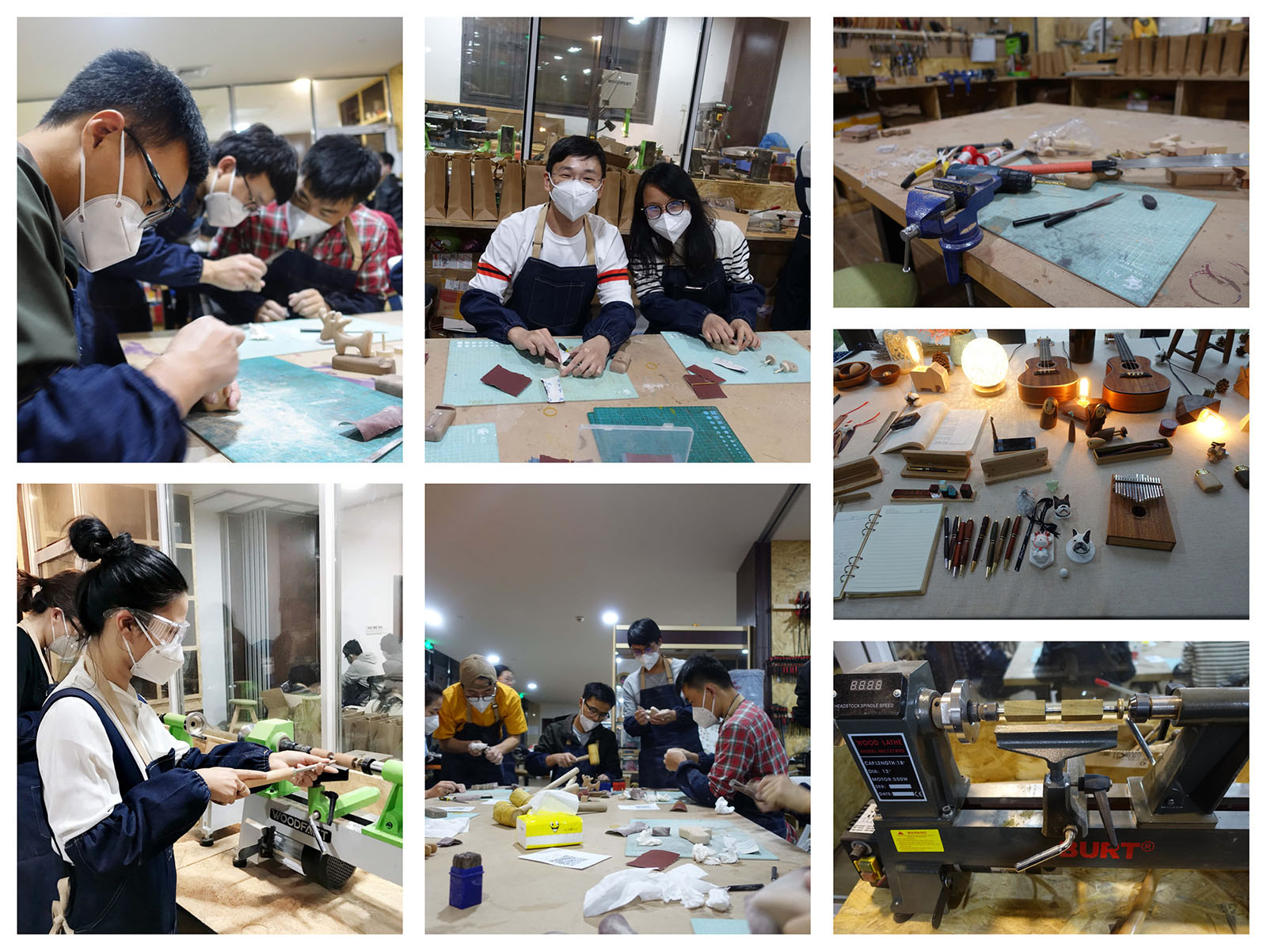 We may love the sound of polishing, but only for 1 minute. People literally did start whining from the 61st second, "My arm hurts!" or "I'm already fatigued!" Oddly enough, no matter what people complained about, they didn't stop what they've been doing for just one second. Soon, those grants were gone and laughter began to kick in. We looked at each other's work, exchanged a bit of mockeries, and then we continued to sander and burnish our own little object until it started to share its first glow.
It's not the magic of time, but the art of persistence that results in the fine work. The repeated appendicular movement could be one easy task, but encouraging each other to stick it out till the end is quite another.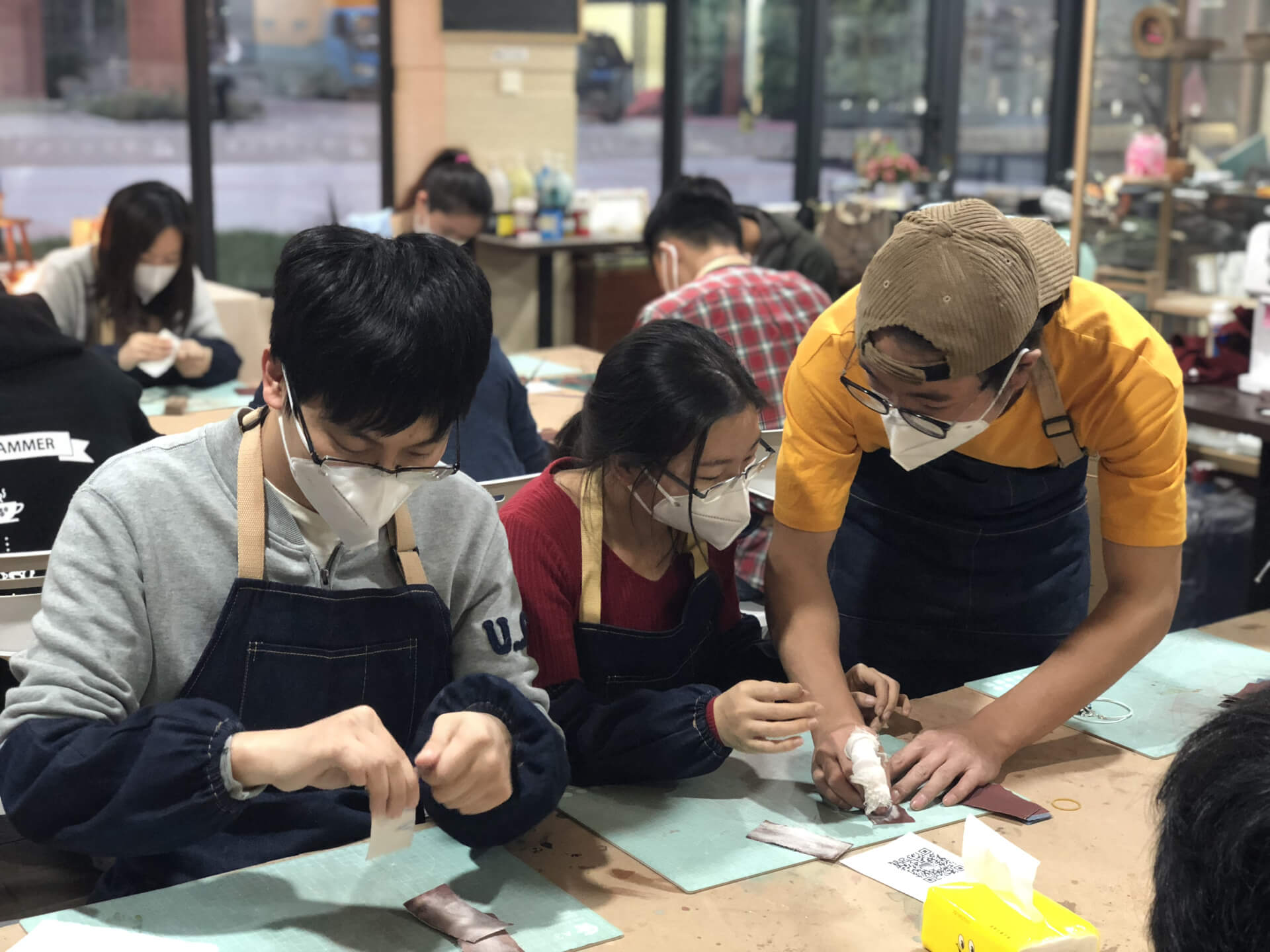 It's perfect because I made it myself.
Unlike most of the guys, we three ladies chose to make a wooden pen instead of an ornament or a necklace. This was a bit more complicated job as we need to use the lathe for shaping. After overcoming the fear at first sight of that cold machine, we got to play around the chuck and spindle with a rasp. With several rounds of cutting and scraping, we finally found our pens in quite different shapes, slim, toned and chubby.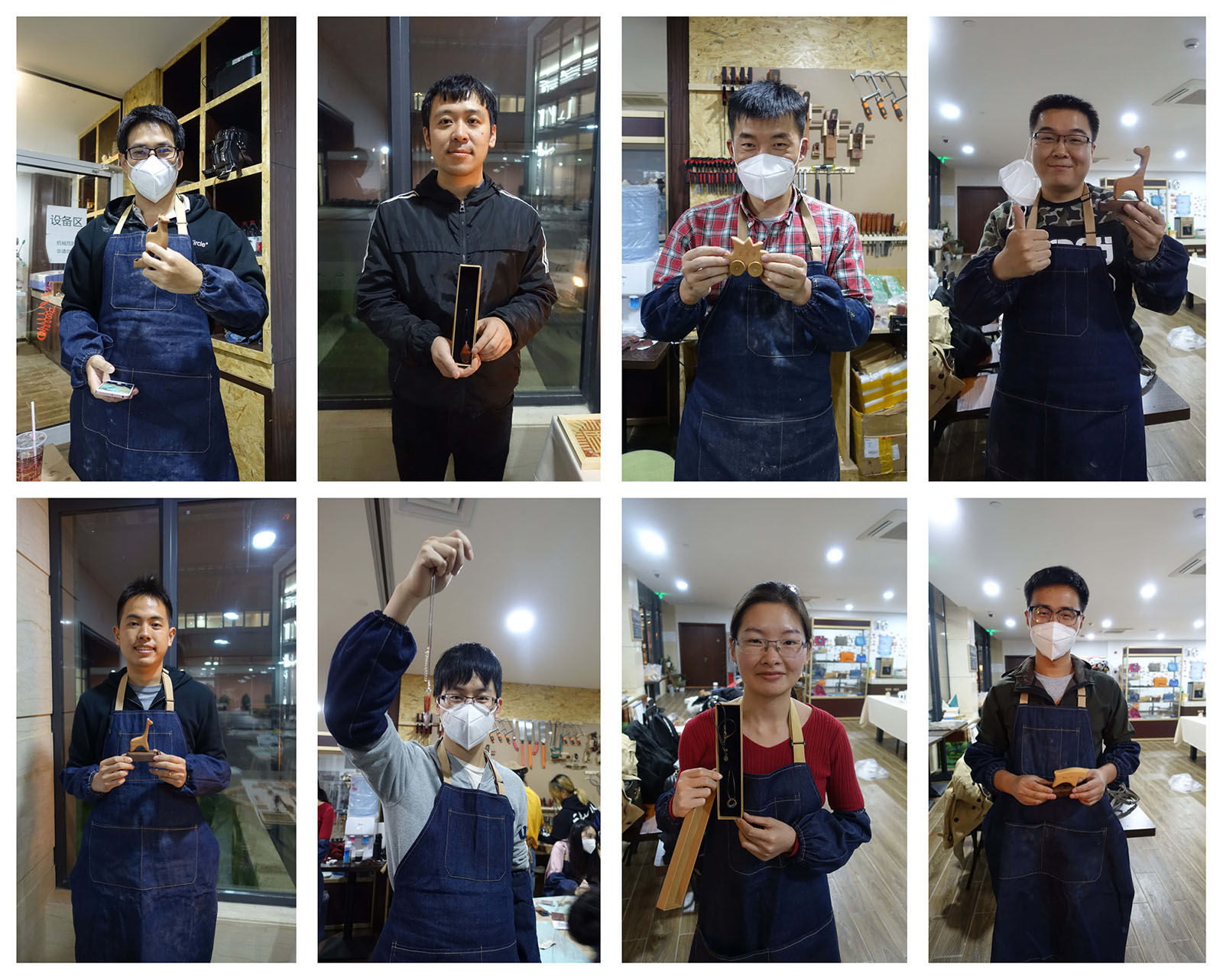 Antoine de Saint-Exupéry wrote in "The Little Prince" that it is the time you wasted for your rose that makes your rose so important. For us, the wooden pens we made are the most beautiful things that happen to us because they are felt with our hearts.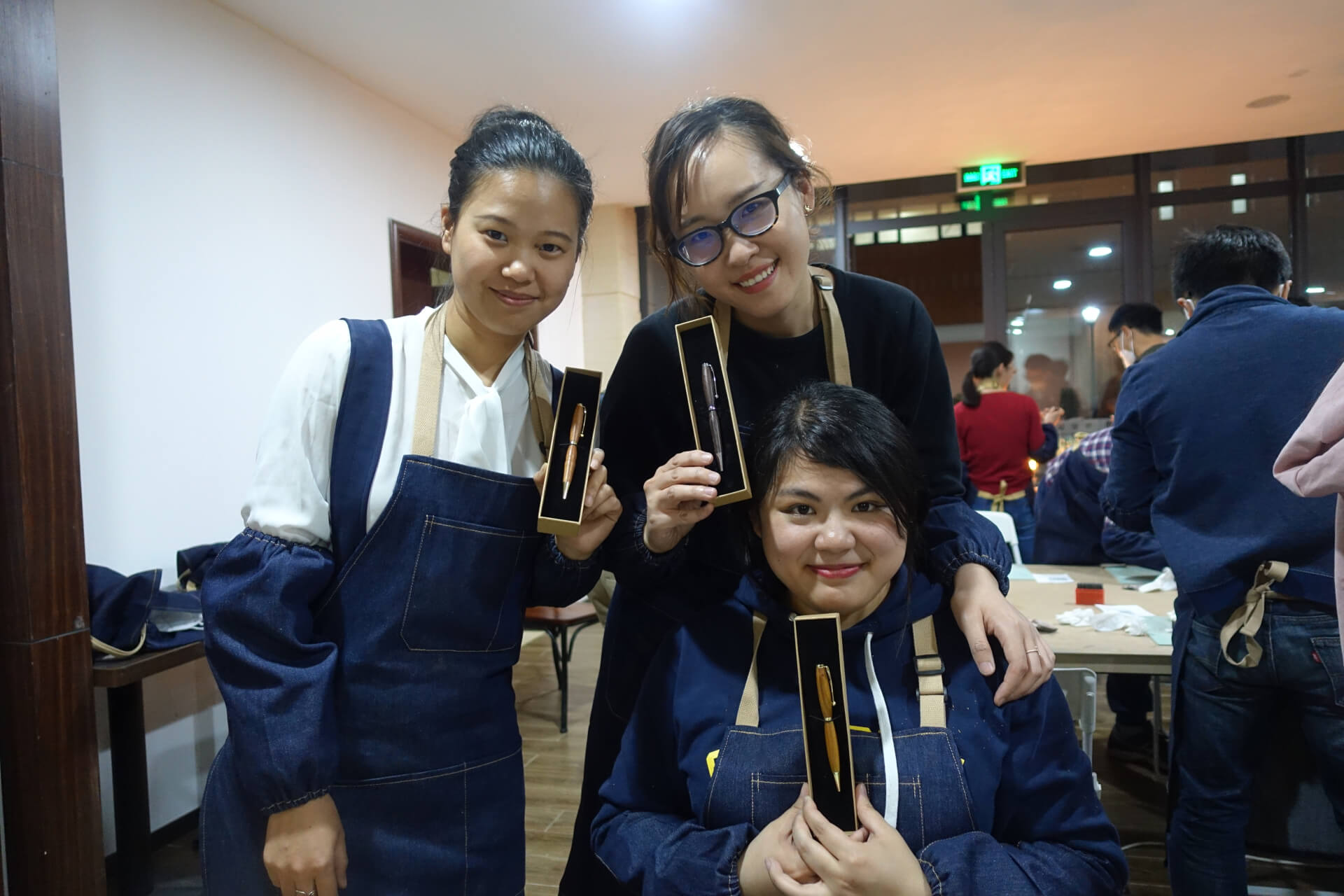 If you want to go fast, go alone. If you want to go far, go together.
Handicraft could be a quiet one-man job, or it could also be a group experience because when you felt unsure or got stuck in the middle, you knew there are other guys going on the same path and you could always get the help you need to make it to the finish line and enjoy the fruits of happiness. Especially, when we get together in a group, it becomes like a family.