Awesome Aerial Photograph by Jude
Tsingtao, a beautiful coastal city, has been voted for the final destination of our team trip this year. Why? Well, other people may go there for the sceneries, the sea food or the century-old architectures, but we are definitely going for a beer! After all, Tsingtao Beer is the second thing our German bosses are proud of. (What's the first thing? Us, their beloved employees, for sure!)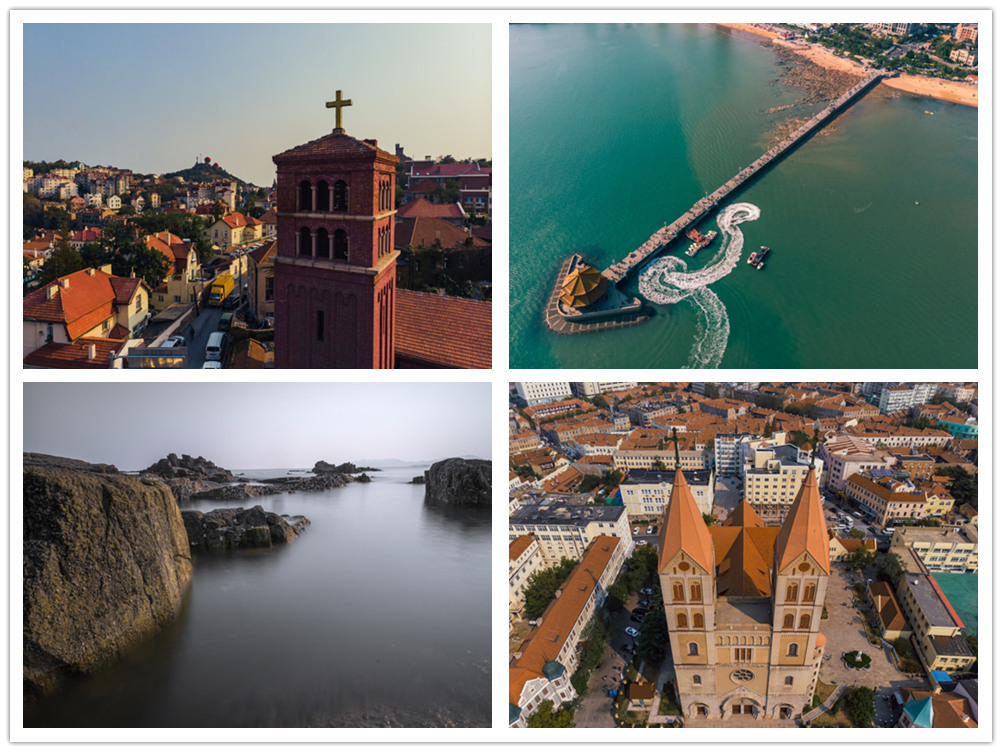 Speaking of the food of Tsingtao, there will always be an endless stream of praises. The first thing we did after we got off the plane was to visit one of Tsingtao's famous areas for food, Pichaiyuan. The moment we walked into its small alley, those colorful snacks suddenly caught out eyes. All shop owners were standing at their doors to give us an enthusiastic welcome. Of course, snacks were far from enough for foodies like us, because our stomachs have been longing for a proper dinner featuring seafood. Right before we headed to Nanshan Market, we got another treat at the World of Tsingtao, which is the most famous beer museum. For most of us, it's our first time to have a taste at the very fresh beer coming directly from the original barrel. The sweet flavor and rich beer foam made the experience there very unforgettable!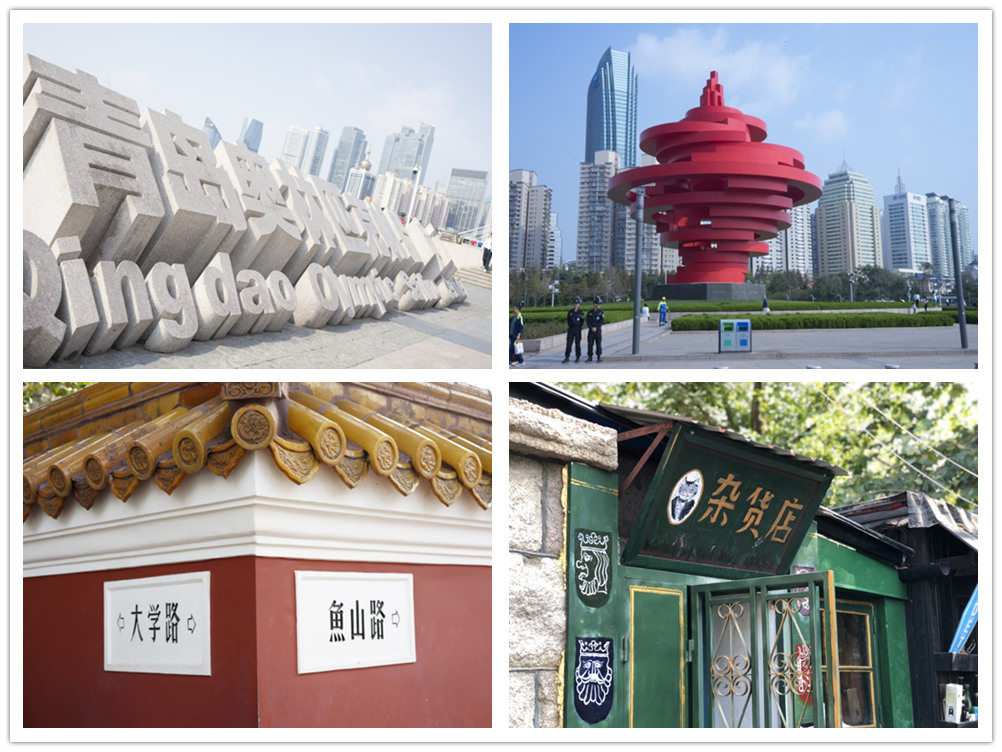 As symbols of the Old Tsingtao, Zhanqiao Pier and the small Tsingtao witnessed the historical changes of the city. Standing at the end of the pier, we got to see the crescent-shaped coastline of Tsingtao. While the sun was shining warmly over the sea, we took a pleasant walk at the small beach and even caught some cute crabs… On our second day of the trip, we visited Mount Lao, a mountain on the southeastern coastline of the Shandong Peninsula, which is of great cultural significance due to its long affiliation with Taoism. According to some of our European colleagues, the small towns under Mount Lau reminded them of those beautiful coastal towns in Italy…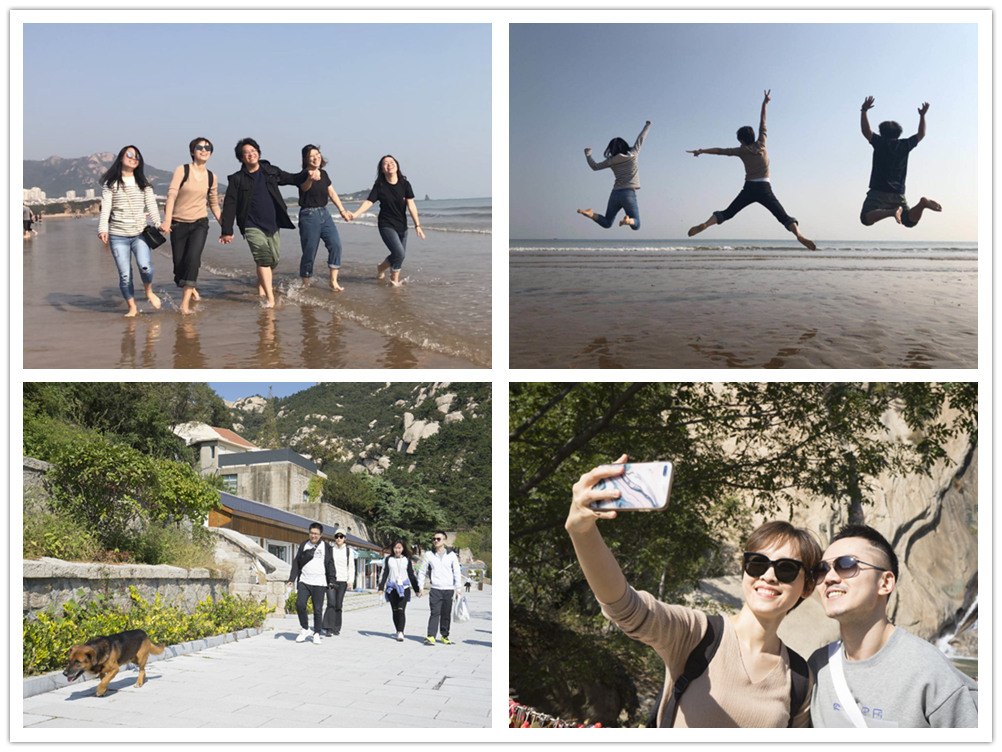 Right in the downtown area of Tsingtao, University Road and Yushan Road are two streets of literature and art. When we were tired from walking up the hills, we could always slow down to take a breath and sit in the cafes, watching the trees outside the window and taking a sip from the freshly brewed latte. In Badaguan, a historical mansion area located near Tsingtao's coastline, all houses are built in a variety of European architectural styles and we saw dozens of newlywed-couples being photographed along the streets.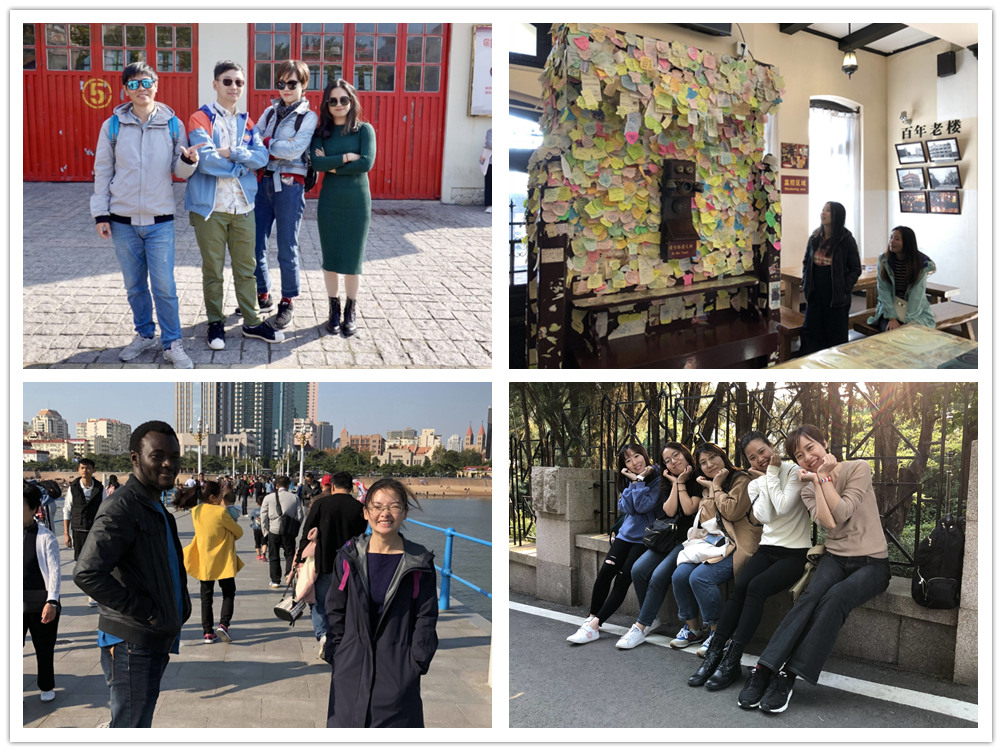 The last day in Tsingtao was a free day, we were formed in small groups and paid visits to other places of interests, such as the Olympic Sailing Center, the Golden and Silver Beaches, the Underwater World, the Tianmu City. Funniest thing is that someone even "went to the Prison" and claimed to have "harvested nothing", lol… As our nice team trip came to an end, we found again the original Tsingtao Beer especially offered at the airport. Well, let's drink to that, cheers!