"Because you know I'm all about that bass, 'bout that bass, no treble…"
Let's mute Eric, the supposed blogger, coz obviously he's been brainwashed by the Meghan Trainor song, and probably still having a high on the Monday fun.
Ok, then what? Well, it looks like Alice, the behind-the-scenes hero who organized such great activities for all TNC members, has something sweet to share!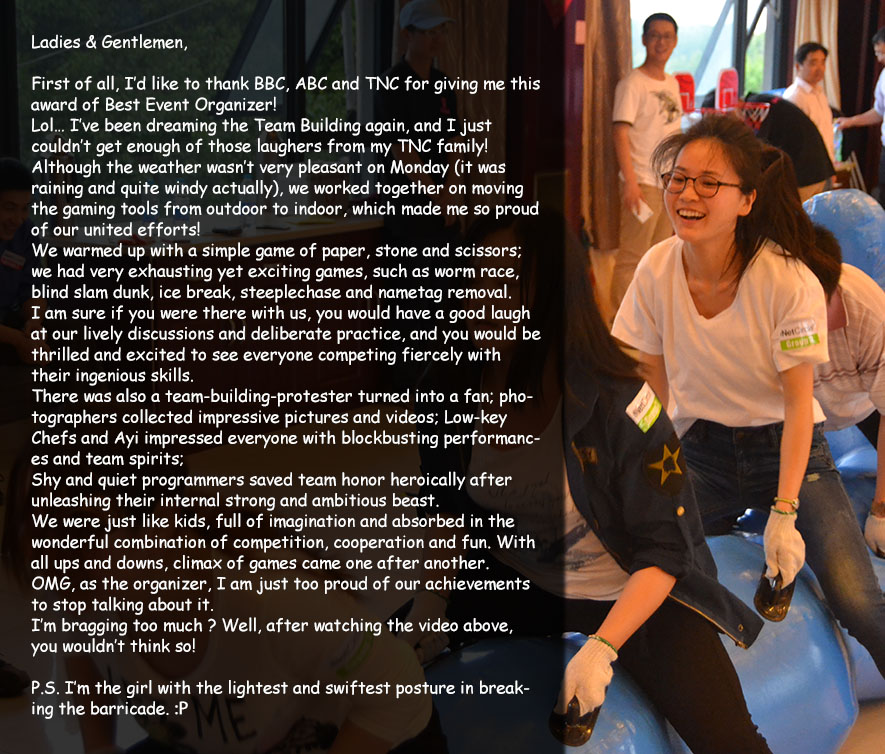 P.S. To watch other video clips from this amazing TNC Team Building, please visit our
Playlist
on Youtube.com, thanks!