『TNC Trips』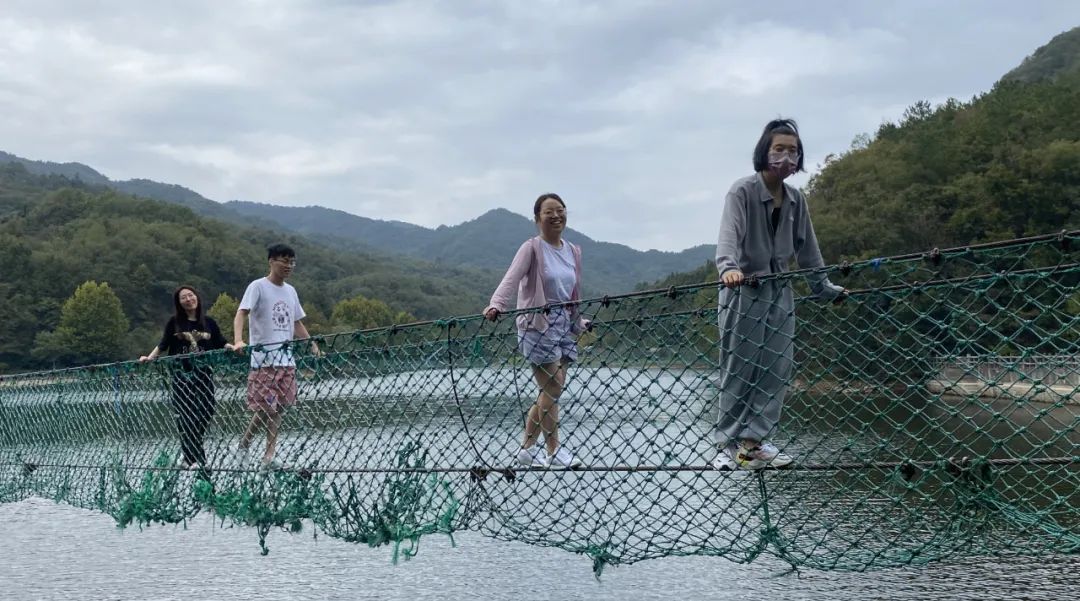 Having a diverse team makes it really difficult to get a unanimous vote on the company trip destination. But it's okay! If one destination doesn't work, we bet two must do! After all, half of our team has grown into Papas & Mamas over the last decade and they deserve to be treated with relaxing resorts with their families while the other untamed singles should find it rather interesting to explore a new city other than Shanghai!
So scroll down and follow our steps of the TNC Company Trips 2021!
Wuhan, a city that eats all the carbos.
Upon our arrival in Wuhan, it's almost dinner time. Right after checking into our hotel, which offers a splendid view by the river, we set out in small groups, ready to stomach all the delicacies in town.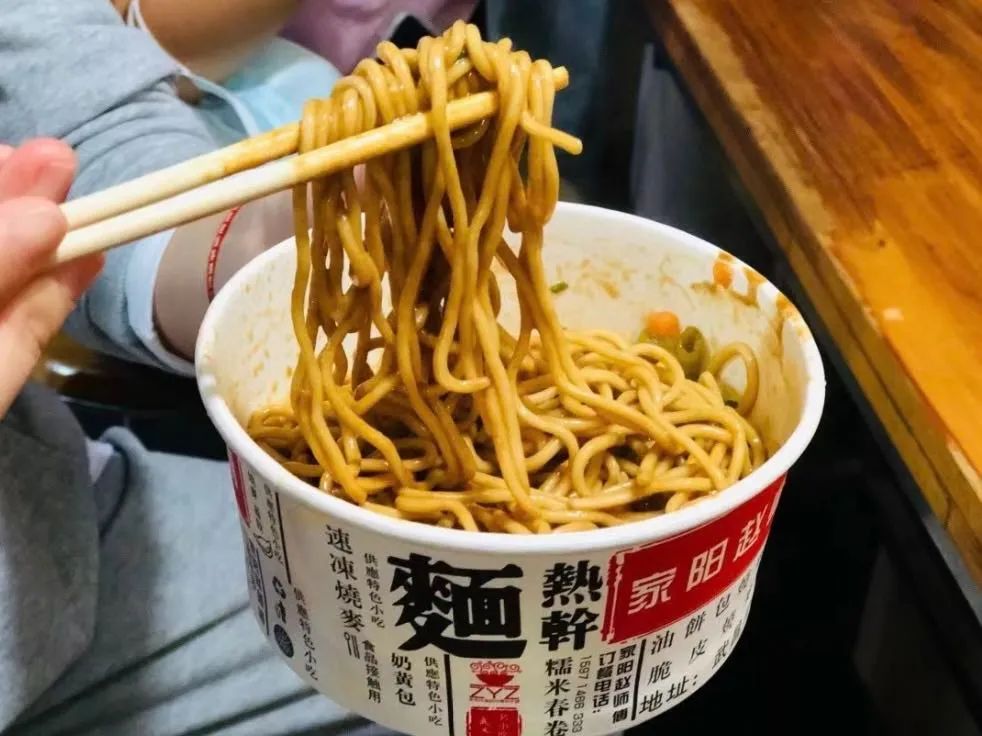 Speaking of Wuhan, the first food name that came into our mind is undoubtedly the Hot Dry Noodles. It is a representation of Wuhan people's character and culture, as they are delicate and tough, and is an indispensable part of Jingchu folk customs. When you taste it, you will see the luster of the color, and taste the quality of the noodles, and the sesame sauce in the mouth, which is a complex flavor, and it is a taste that makes people don't want to stop.
In Wuhan, "Guo Zao" means to go out for breakfast after getting up in the morning which became a culture and habit in this city. The locals believe that the breakfast in Wuhan is their source of energy throughout the day. Known as the "Breakfast Capital" and "Breakfast Kingdom", we guarantee that you will be spoilt with choices.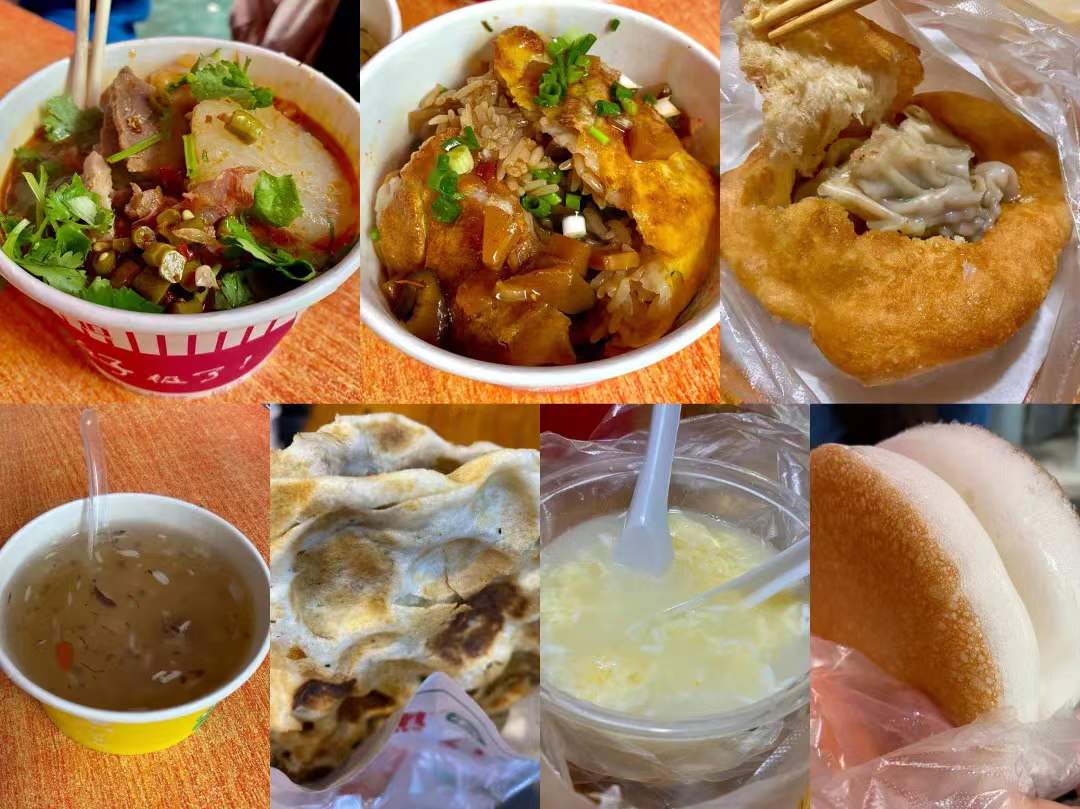 Of course, breakfast isn't the only meal we have for the whole day. As the largest city in Hubei with a population of over eleven million, Wuhan offers a variety of food choices in its three towns, Wuchang, Hankou, and Hanyang.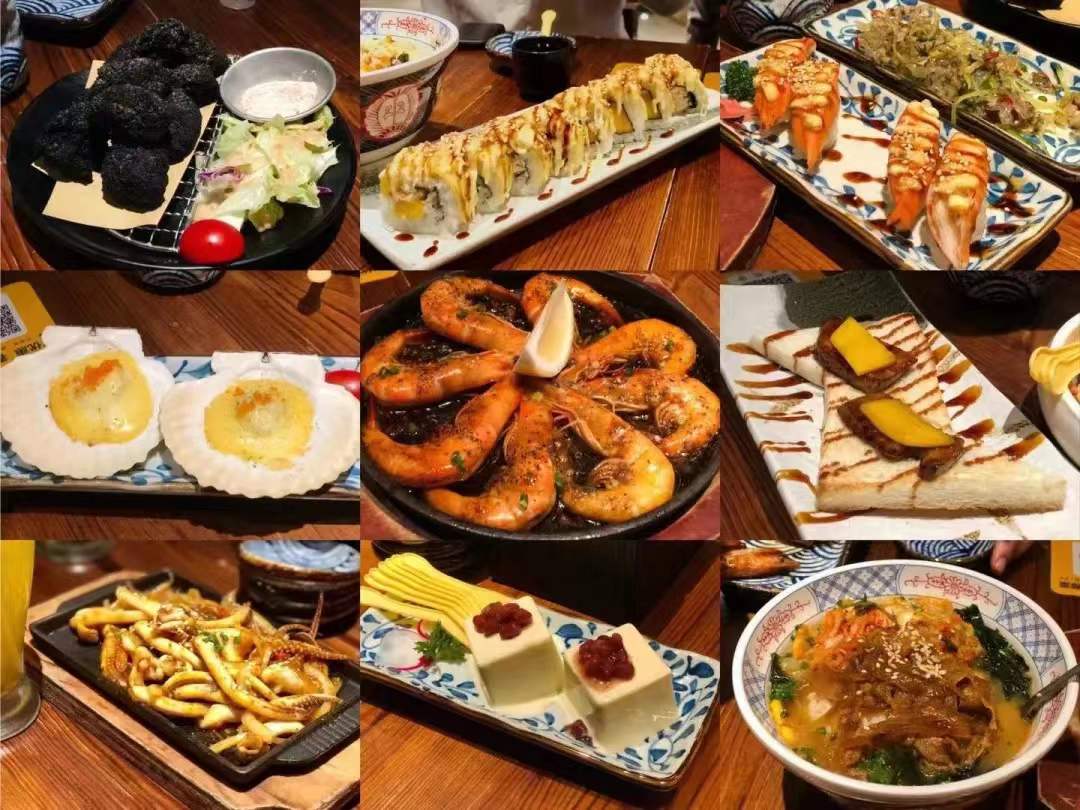 Wuhan cuisine is the representative of Hubei cuisine. Surrounded by rivers and lakes, the cuisine in Wuhan is famous for its freshwater fish dishes. The local dishes can be very spicy and with lots of chili. Although some Wuhan locals can't really handle spicy food, they are still addicted to chili. So when you are ordering dishes in a local restaurant in Wuhan, you need to confirm the spicy level of the dishes. Wuhan is not only a hot city, but also a "Hot" city.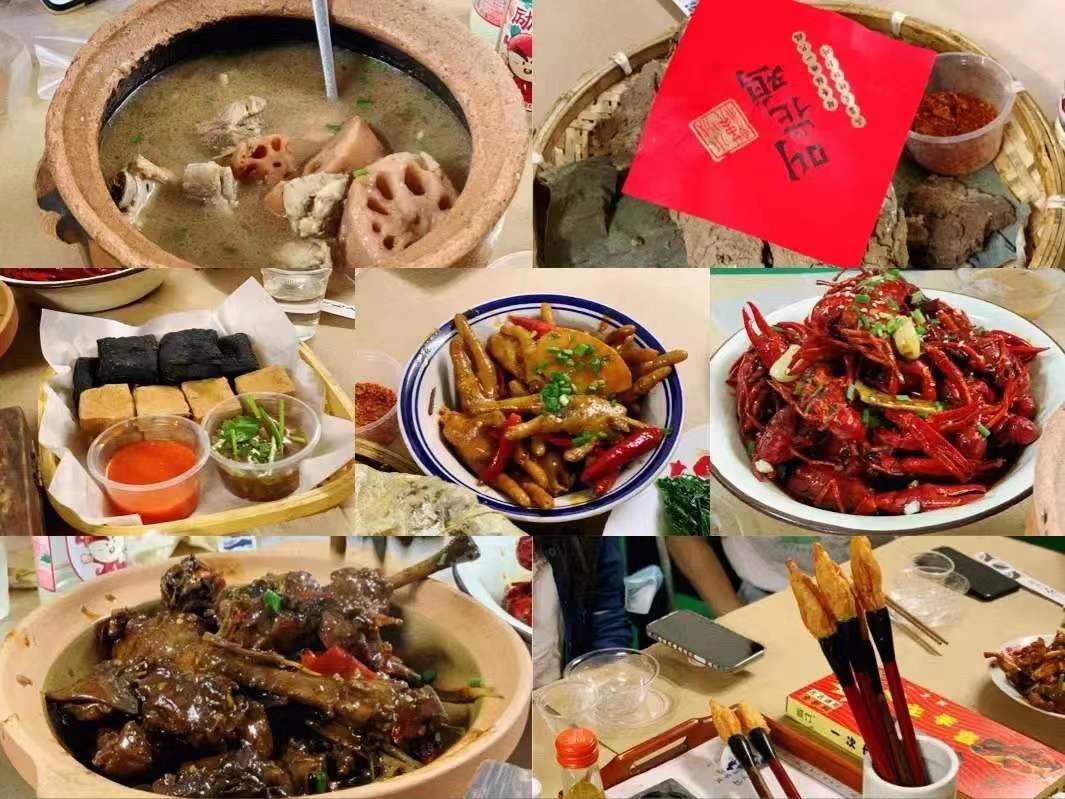 In case you get bored with eating…
Join our one-day trip to the Mulan Great Lake! Located in Mulan Town, Mulan Lake is next to the famous Mulan Mountain, which is 60 kilometers away from the central part of Wuhan City. The mountain was an easy climb and due to the pandemic situation, we were the only tour group in the scenic park. It was nice to indulge ourselves in the natural oxygen bar and enjoy the quietness away from the city. We took the lake cruise which isn't that exciting, to be honest. However, many of us tried the grass-skiing and it was great fun, and that really reminded us of our school trips…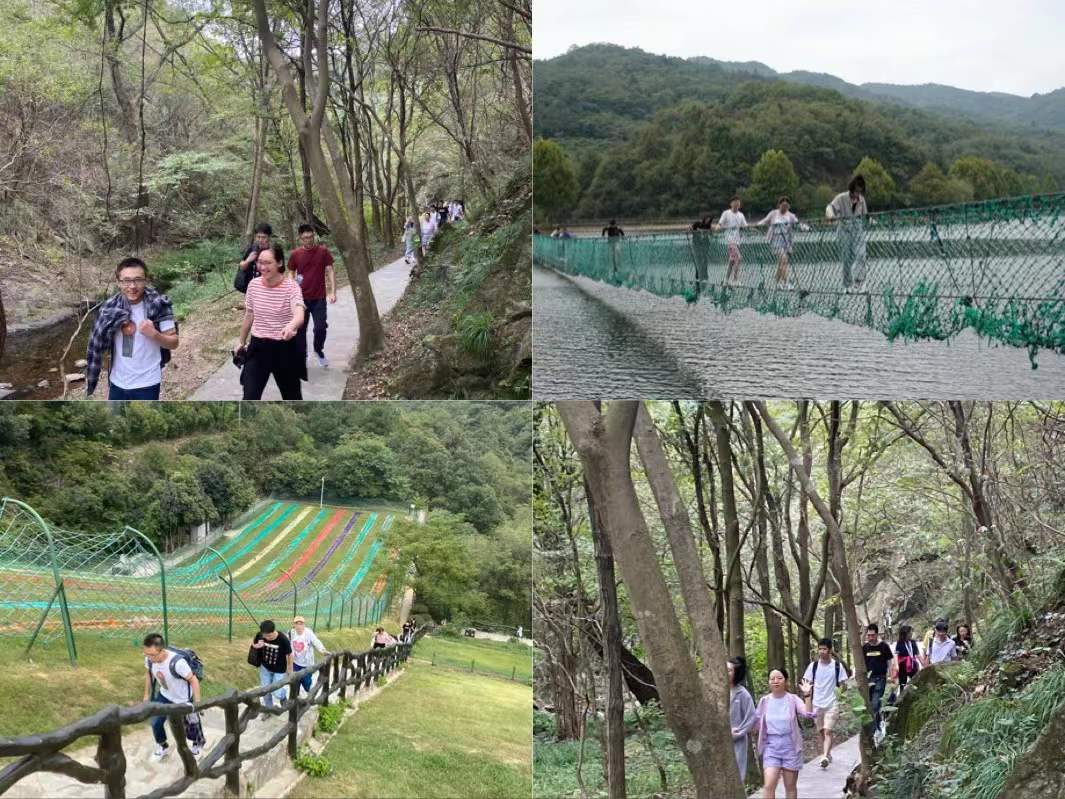 The yellow crane was gone, the tower remained…
We cannot just leave Wuhan without visiting the Yellow Crane Tower, which stands atop Snake Hill and is the most famous attraction in Wuhan. Cranes are sacred animals in ancient Chinese myths and legends. They can bring longevity and luck to people.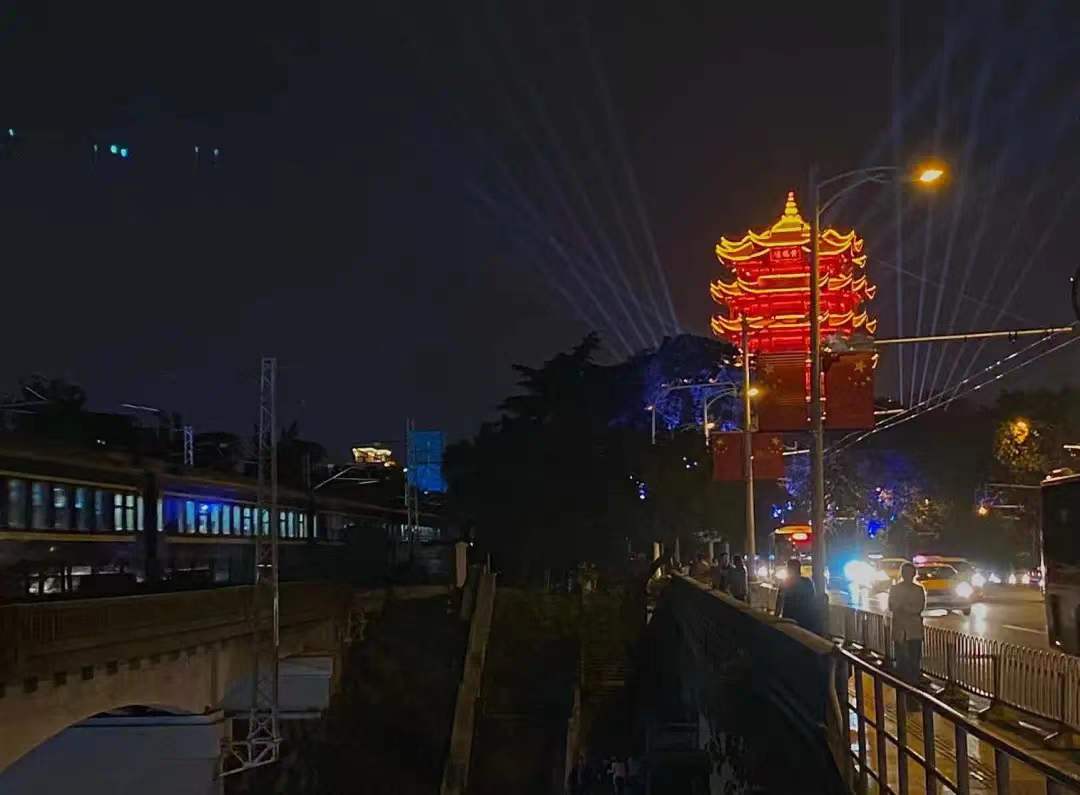 Many famous poets and celebrities have been to the Yellow Crane Tower for inspiration and have left many popular poems about the tower. Some of the poems were included in Chinese textbooks for primary schools in China. This is the reason why the Yellow Crane Tower is so famous in China and is one of the three greatest towers south of the Yangtze River.
Not only Papas & Mamas went to Anji…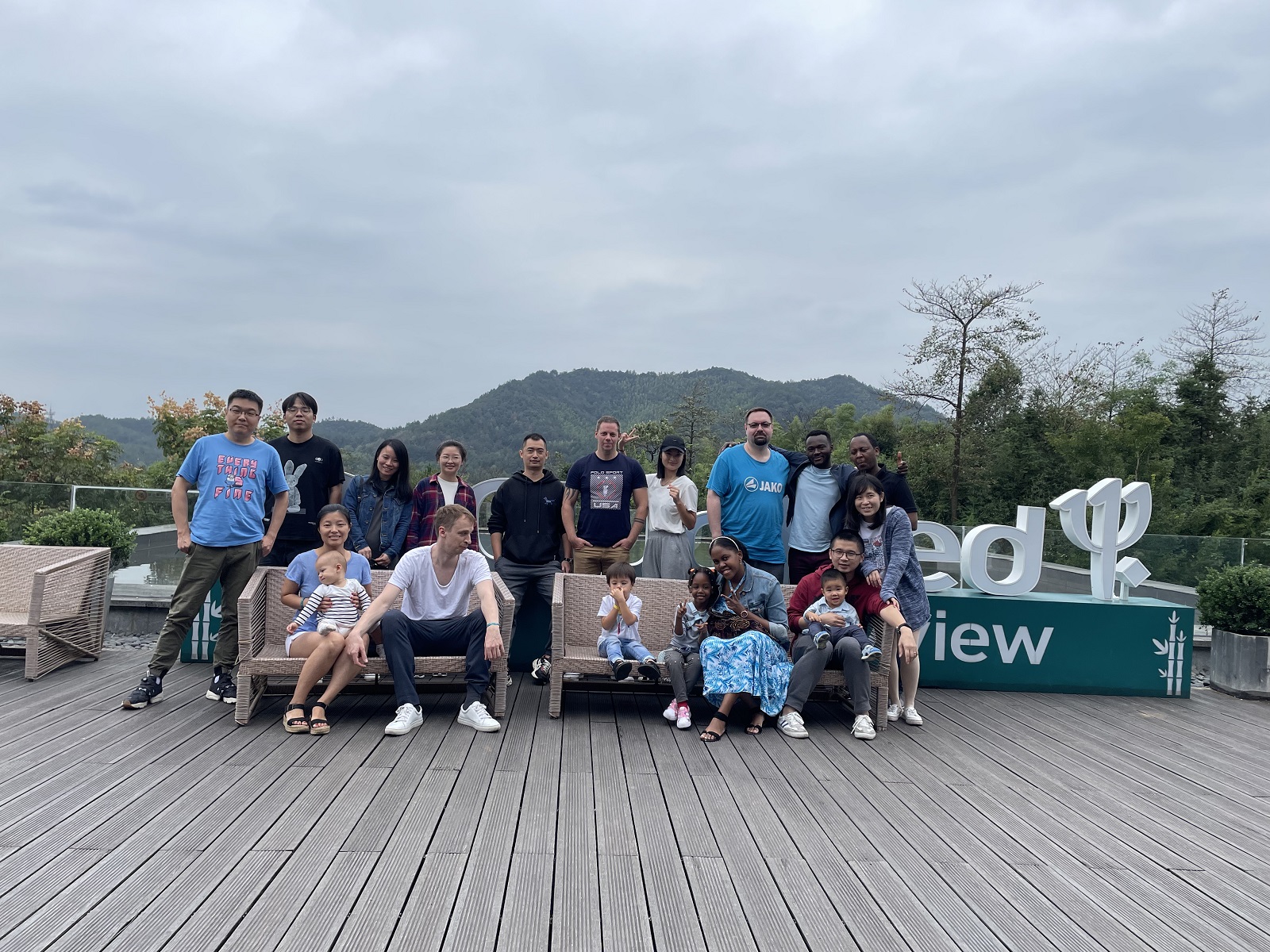 Located in the bamboo forest and surrounded by tea gardens of Anji, Zhejiang Province, Club Med Joyview Anji brings discerning travelers and families upscale short holidays in an authentic natural destination.
Take a walk in the green gardens and breathe the fresh air, taste the Hangzhou cuisine or just sip the renowned white tea and learn the ritual of a traditional tea ceremony. You will find that peace of mind and happiness have never been so close.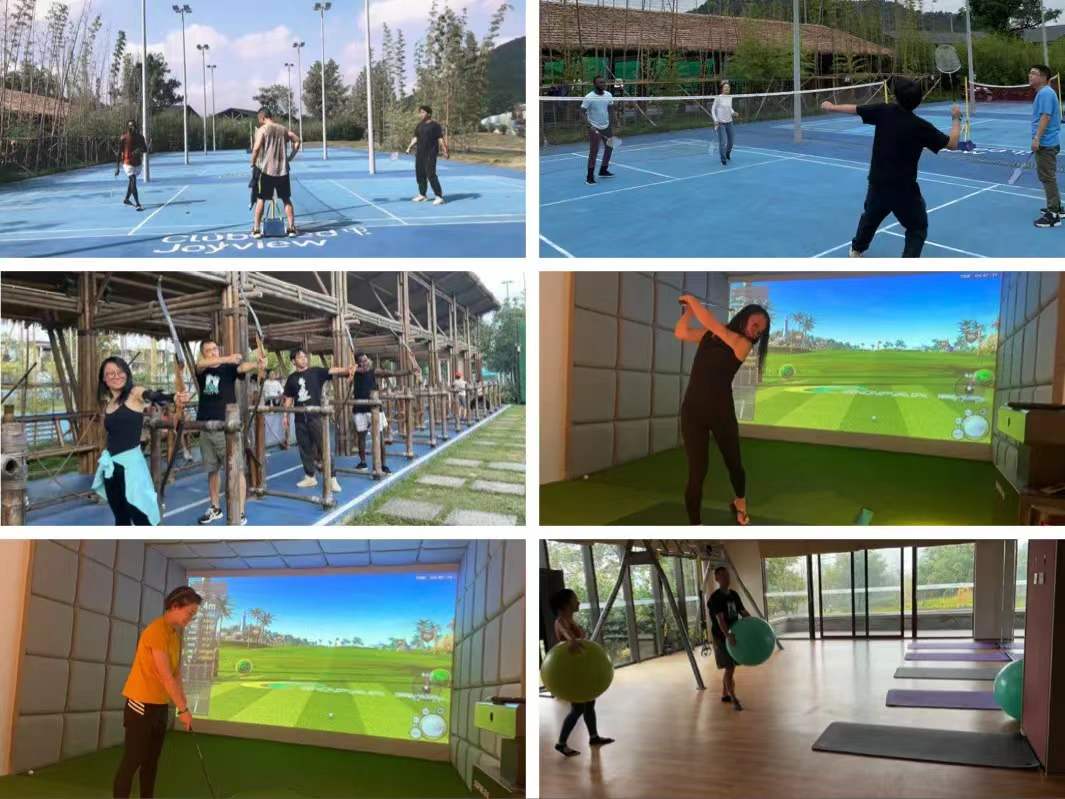 The actual life inside the Club Med Joyview Anji is like retirement. Once the all-inclusive package is paid, we could have access to all free food, drinks, and activities run by the club. The yoga sessions helped to relieve the tensions, the zen pool overlooking green hills was relaxing. If you don't want to get sunburnt, the golf simulator could be a great alternative. If you are too shy to show your moves, have a few drinks in the karaoke, and we'll play Shakira's "Hips Don't Lie" to get you started!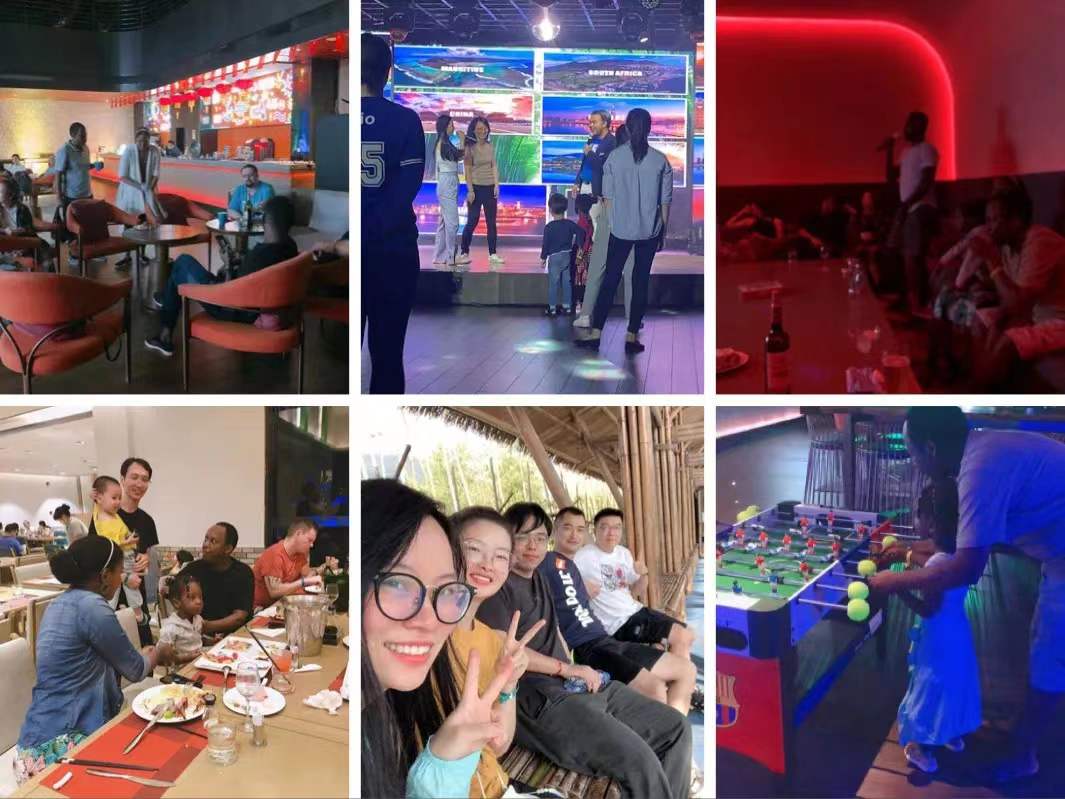 『Thanksgiving Dinner & X'mas Decoration』
Thanksgiving is the perfect occasion in a year to share our heartfelt thankfulness with everyone, especially those closely around us. In 2021, TNC went through two major renovations and, to celebrate the harvest of our major fruit, we hosted a cozy Thanksgiving dinner and welcomed everyone, including their families and friends to join the feast which featured a big turkey and many different pies and mulled wine!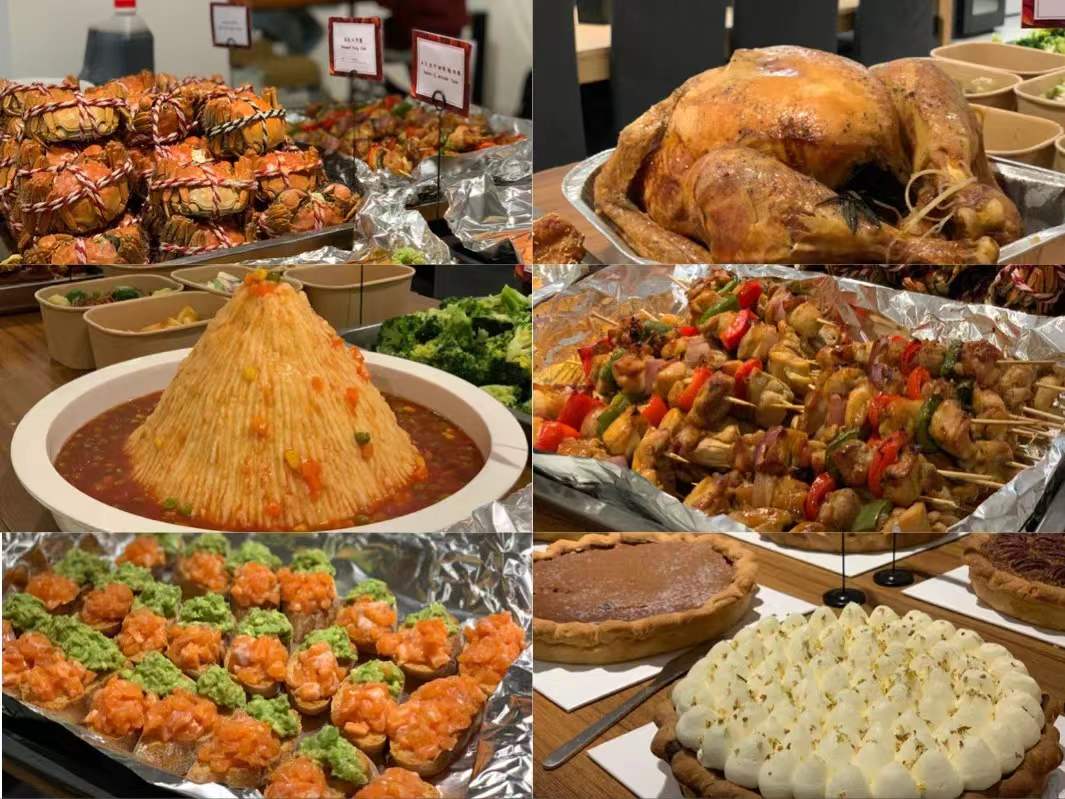 If Thanksgiving comes, can Christmas be far behind? There is nothing to get us in the festive mood quite like seeing our office all decked out like a winter wonderland – big X'mas tree, twinkly lights, shiny baubles boughs of holly, and all that!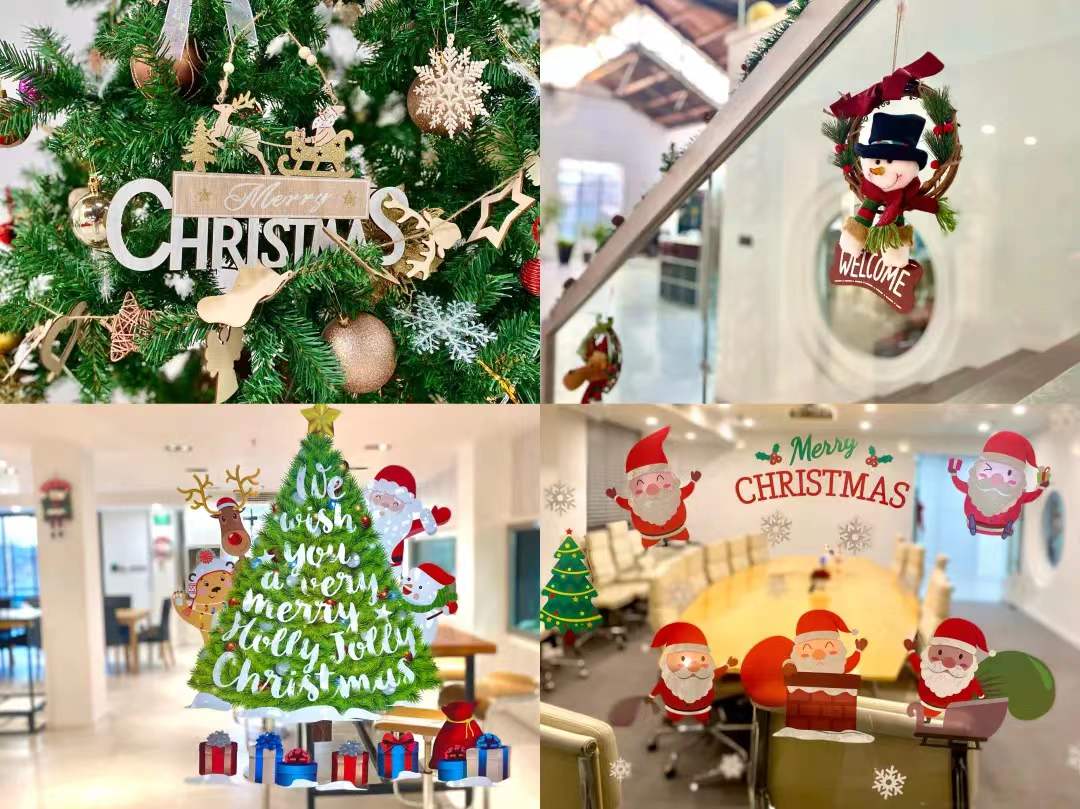 For this year, we've bought new wreaths and ornaments and just can't wait to spruce up our office into its Yelutide best. Thanks to all our lovely and helping buddies, it only took us only 1 hour to dress up our office into something like this! Good job!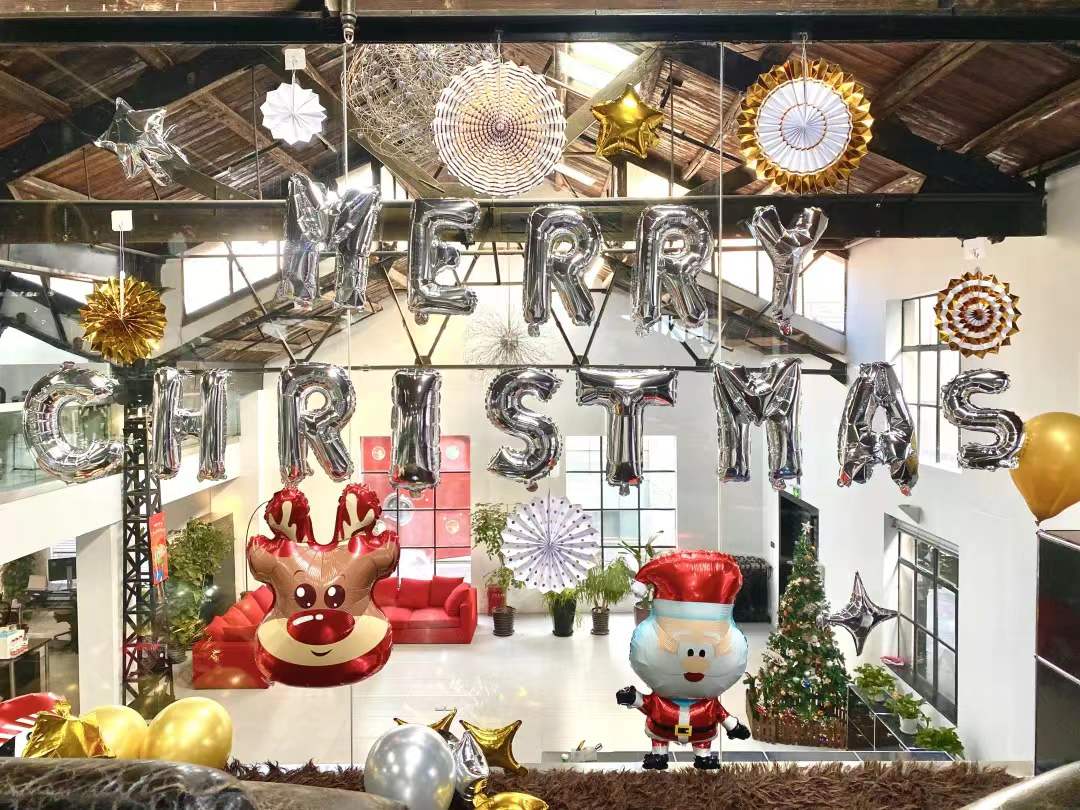 『Zotter Chocolate Theatre & Blue Frog』
For the last OOODay in 2021, we took an ultimate adventure in the Zotter Chocolate Theatre to experience first-hand how chocolate is made, from the bean to the bar! So, let's embark on our chocolate journey in the Cocoa Cinema and then make our own chocolate bars and take them home to share with those we care about!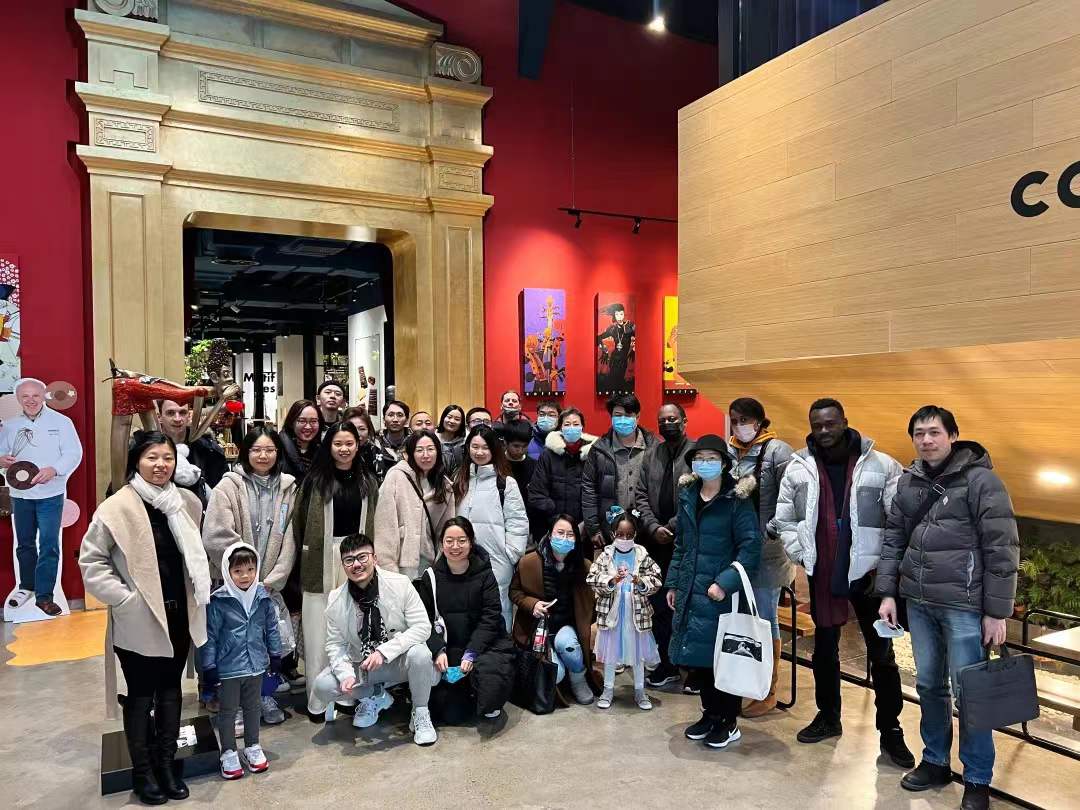 Zotter presents a unique flavor range at various creatively staged tasting stations, all the unusual aroma combinations and incredible flavor compositions. For most of us, it's our first time to enjoy the hand-scooped chocolates at the Running Chocolate stand, drinking chocolate dispensers, couverture in the shape of little light bulbs, served by the smallest cable car in the world, liquid chocolate bubbling from a fountain!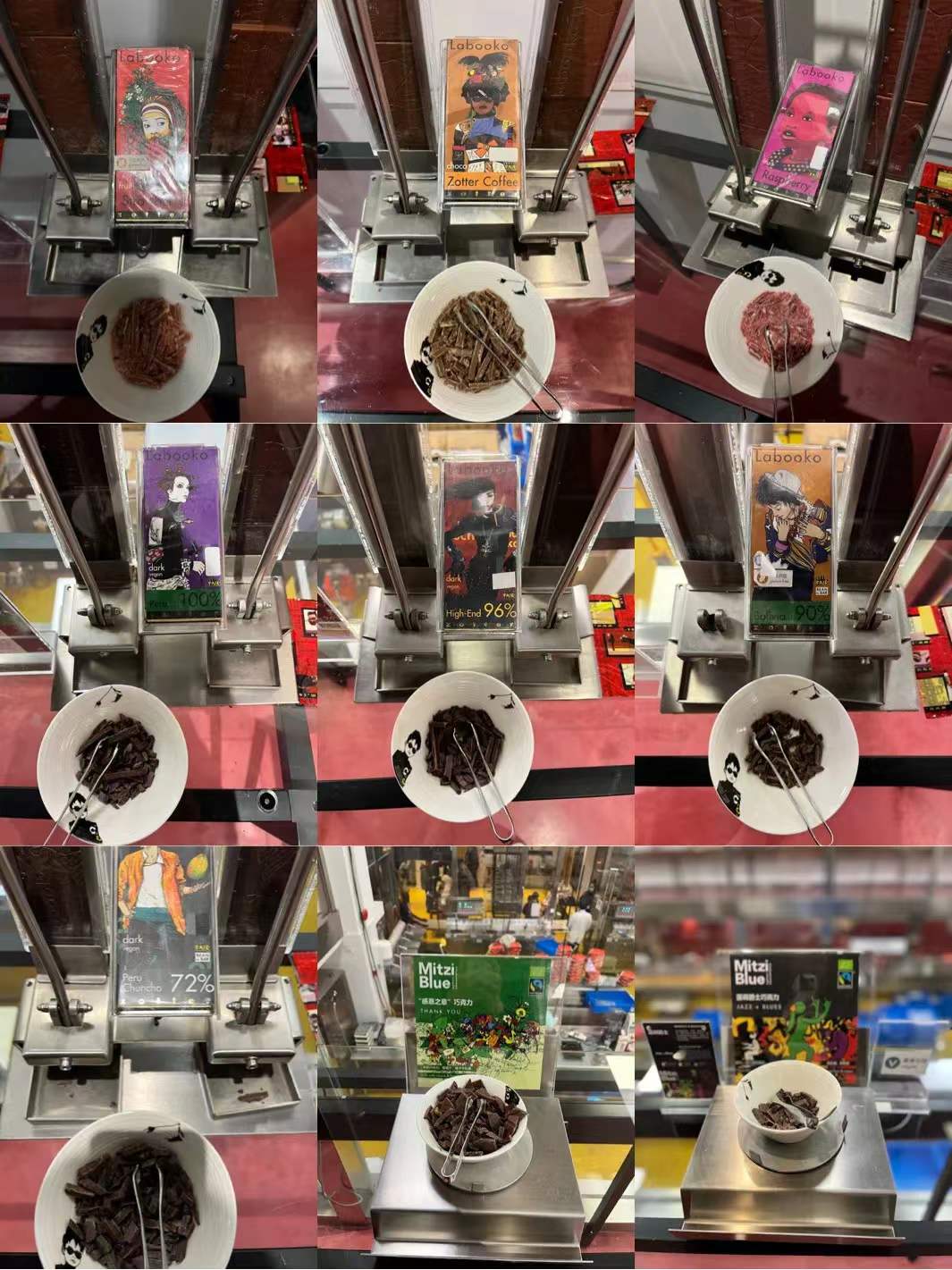 It would really be a pity if we leave the Chocolate Theatre just empty-handed! Lucky us, rather than buying the real chocolate product, each of us got to DIY a unique chocolate bar with all the toppings we fancy! Different molds and different tastes inspired everyone to show their creative side. So what if some of our works may look a bit too abstract or crazy? They all taste heavenly as long as we share with each other!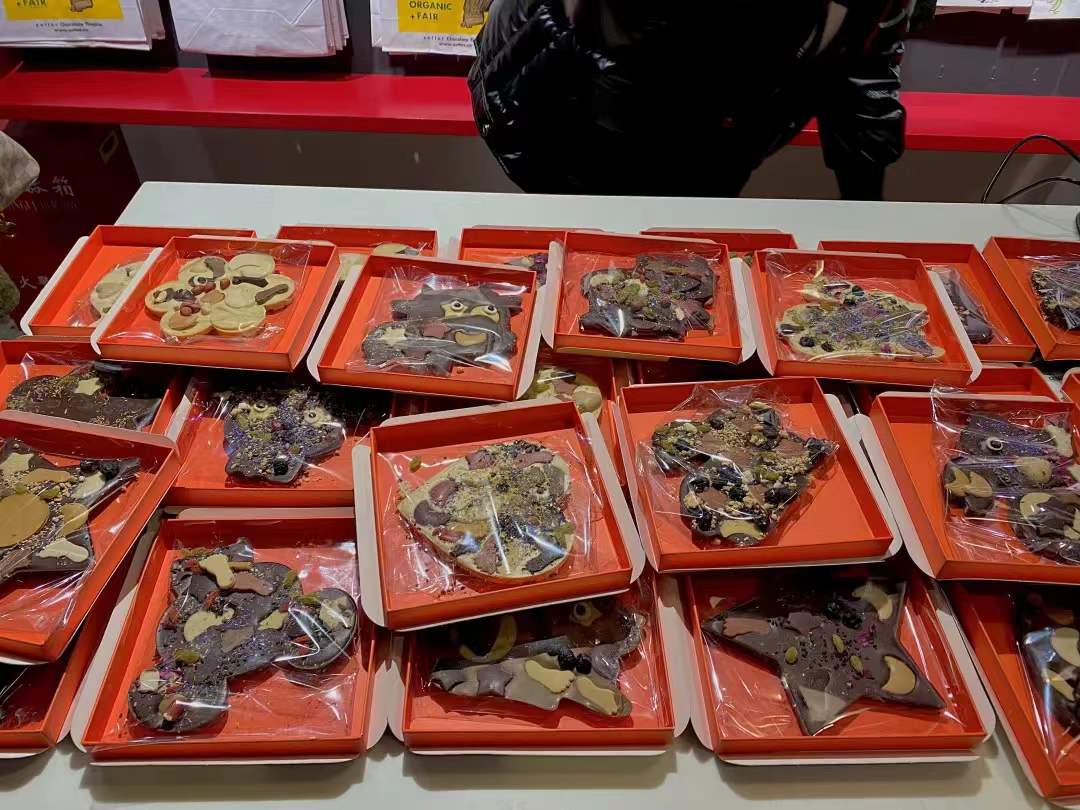 Chocolate Souvenir in hand, we all got on the shuttle bus and headed for our last stop as the night slowly fell. Right on time! Here we are at our favorite burger place, blufrog! And we didn't even miss the happy hour! And the view from the north bund, we just can't get enough of it, can we?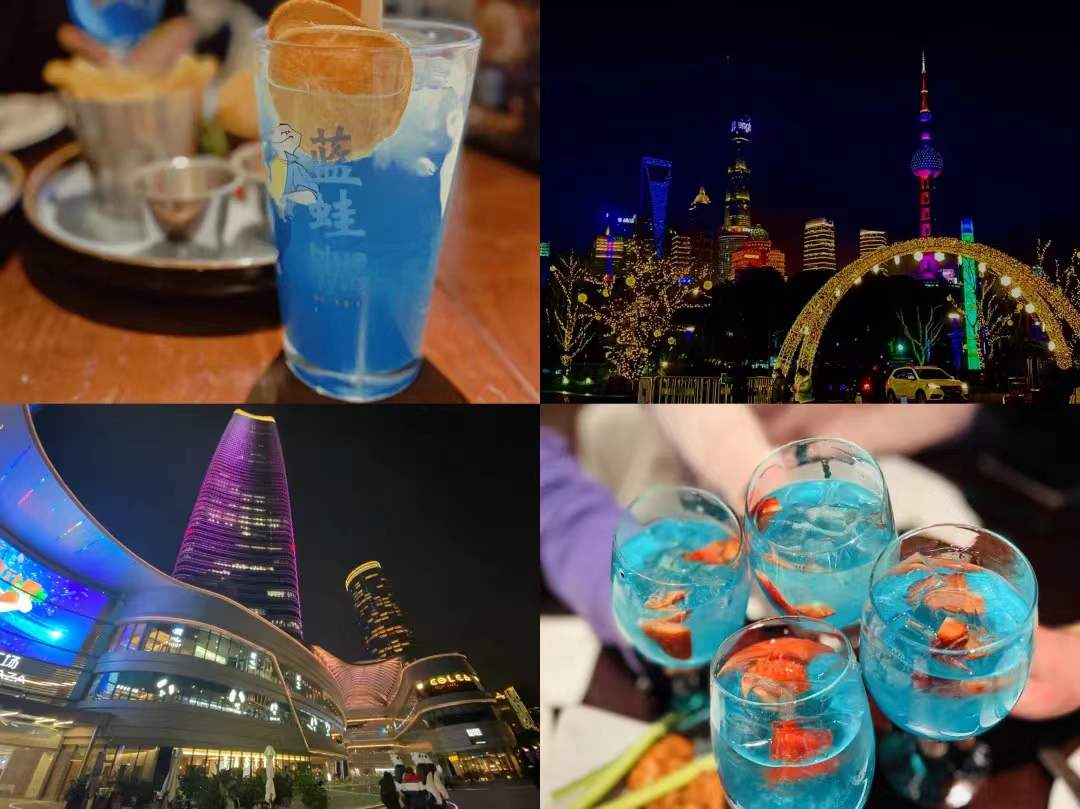 Thank you for reading all the way here! We hope you enjoyed our company updates and are inspired by our various staff activities. We hope to wow you again in 2022 with all TNC's genuine people!