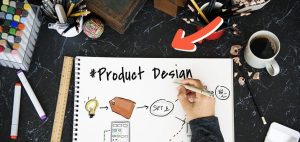 About the job & YOU!
We are a vibrant and innovative dating community that provides a safe and discreet platform for like-minded individuals to connect and explore their interests. We are committed to creating an exceptional user experience, and we are looking for a talented Product Designer to join our dynamic team in Shanghai. This person will play a crucial role in shaping the visual identity and user experience of our platform.   
As a Product Designer, you will be responsible for creating visually appealing and user-centric designs for our dating community platform. You will work closely with cross-functional teams, including product managers, developers, and other designers, to ensure that our platform delivers a seamless and engaging experience to our users.  
What

You'll

Do:
• UI Design: Create captivating and user-friendly interface designs for various features and pages on the platform, considering the unique needs and sensitivities of our dating community;
• Design System: you will work closely with other designers to keep alive the design system of the product inside Figma;
• UX Design: Conduct user research and gather feedback to inform the design process. Develop wireframes, prototypes, and user flows that optimize the overall user experience;
• Visual Branding: Maintain and evolve the visual branding of the platform, ensuring consistent application across all digital touchpoints;
• Collaboration: Work closely with other designers and developers across the globe to implement design solutions effectively, understanding the basics of development and collaborating on technical aspects. (Working language: English);  
• Responsive Design: Design interfaces that are responsive and compatible with various devices and screen sizes, delivering a seamless experience for users;
• Performs other duties as assigned.
Skills to create thrills:
• At least 3 years working experience as a Product Digital Designer or UI/UX Designer on Web & Mobile Web in the digital product industry. Experience in designing multilingual sites would be a plus;
• Proficient in English, enabling effective collaboration with international team members and stakeholders;
• Proficiency in design tools such as Figma and Adobe Creative Suite;
• Basic knowledge of development processes and ability to collaborate with developers;
• Understanding of design principles and user experience concepts. 
What are we offering?
• 16 paid holidays with annual increments of 2 days (maximum 24 paid holidays); 
• Extra paid day off on Christmas & Volunteer Time Off; 
• Flexible work shifts;  
• Catered food and drinks;  
• Nice place to work; 
• Entertainment facilities such as pool table and darts; 
• Annual team and company trip; 
• OOODays (out of office days); 
• Massage sessions; 
• Language classes; 
• A mini library of programming books; 
• Annual health check; 
• Gym reimbursement; 
• Social welfare and additional medical insurance. 
If you are passionate about digital product design, fluent in English, and excited to shape the user experience, please submit your resume, portfolio. We are looking forward to hearing from you! 
Btw, if you cannot finish the application from your device, please send your resume directly to jobs@thenetcircle.com. Thanks!